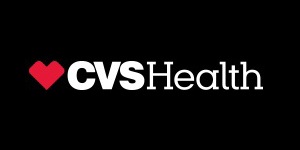 Customer Care Representative at CVS Health
Buffalo Grove, IL 60089
Job Description
CVS has a new opportunity within Customer Support! The Customer Care Representative (CCR) is an important role in that the representative will be the first-line of contact with our customers, setting the tone for how our company and services are experienced. They provide participants with the right information at the right time to help them make better decisions about their health and health care. The fast-paced deadline-driven position requires attention to detail and the ability to multitask. Are you up for the challenge?
The CCR is responsible for:
-Promoting a positive team environment, continuously evaluating and identifying opportunities to drive process improvements that positively impact the participant experience and aligns to the goals and objectives of the company.
Professionally handle a high volume of complex inbound calls and may also include correspondence to include emails, faxes or written letters.
-Ensuring questions and issues are resolved both promptly and accurately and in a manner that participants are able to understand while thoroughly and efficiently gathering information, assessing and fulfilling the caller's needs, and providing education along the way.
The ideal applicant will display the ability to effectively handle complaints while consistently demonstrating behaviors that contribute to Care's achievement of service level goals. They will collaboratively with internal and external business partners to provide solutions by taking responsibility for following through and bringing outstanding issues to closure on the initial contact with the participant.
We offer a comprehensive benefits package which includes medical, dental, vision insurance as well as a comprehensive list of supplemental benefits and discount programs. In addition to sixteen paid days off for employees, we also offer ten paid holidays.
Shift/Schedule: Applicant needs to be flexible with regards to starting anytime between 7:00am and 11:30am Monday thru Friday for an 8 hour day. Potential Saturday shifts are also necessary from 8:00am-3:00pm.
Required Qualifications
• 1+ years of call center experience
• 1+ years of experience within Windows-based applications
Preferred Qualifications
• Ability to identify process improvements
• Healthcare related experience, certifications and/or licensure
• Strong written, interpersonal, and oral communication skills
• Strong customer service skills exhibiting a courteous telephone etiquette, patience and professionalism
• Ability to provide empathetic services to our customers
• Demonstrable responsiveness and reliability as attendance is an essential function of the position
• Team-oriented and the ability to work with others
• Self-directed and the ability to problem solve
• Ability to apply knowledge and skills learned in training
Education
• Verifiable High School diploma or GED is required.
Business OverviewIt's a new day in health care.
Combining CVS Health and Aetna was a transformative moment for our company and our industry, establishing CVS Health as the nation's premier health innovation company. Through our health services, insurance plans and community pharmacists, we're pioneering a bold new approach to total health. As a CVS Health colleague, you'll be at the center of it all.
At CVS Health, we work every day to help people on their path to better health. Never has it been more important for us to deliver on our purpose to our valued customers, patients, members, and employees. With a presence in communities across the country, CVS Health colleagues are and will continue to be a critical piece of the country's health care solution. The health and safety of our employees, patients, customers, and members is our top priority as we face the impact of COVID-19 together. If you would like to learn about the actions we are taking as a company as we learn more about COVID-19 and its spread, we encourage you to visit our COVID-19 resource center at
https://cvshealth.com/covid-19
We offer a diverse work experience that empowers colleagues for career success. In addition to skill and experience, we also seek to attract and retain colleagues whose beliefs and behaviors are in alignment with our core values of collaboration, innovation, caring, integrity and accountability.
CVS Health is an equal opportunity/affirmative action employer. Gender/Ethnicity/Disability/Protected Veteran – we highly value and are committed to all forms of diversity in the workplace. We proudly support and encourage people with military experience (active, veterans, reservists and National Guard) as well as military spouses to apply for CVS Health job opportunities. We comply with the laws and regulations set forth in the following EEO is the Law Poster:
EEO IS THE LAW
and
EEO IS THE LAW SUPPLEMENT
. Please note that we only accept applications for employment via this site.
We provide reasonable accommodations to qualified individuals with disabilities. If you need to request an accommodation, a qualified interpreter, written information in other formats, translation or other services, please contact our
Advice and Counsel Reasonable Accommodations team
by emailing
Advice and Counsel Reasonable Accommodations team
or calling 877-805-9511.
If technical issues are preventing you from applying to a position, contact Kenexa Helpdesk at 1-855-338-5609 or
cvshealthsupport@us.ibm.com
. For technical issues with the Virtual Job Tryout, contact the Modern Hire Help Desk at 1-877-451-1695 or
cvs_support@modernhire.com
.