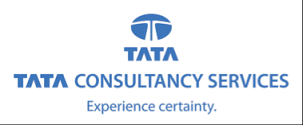 Customer Care Representative at TCS
Cedar Rapids, IA
Hi
Greetings From TCS, Hope you are doing great !!I tried reaching you regarding the job opportunity with TCS. If you're interested contact me with below information
Role: Customer Care Representative
Location: Cedar Rapids, IA (or) St. peterburg, FL
Duration: Full Time
Job description:
• Current FINRA Series 6 license at time of application.
• Up to 1 year experience with call center or customer service experience/training.
• Fundamental computer knowledge and maneuverability within window applications.
• Basic understanding of Microsoft office suite, specifically Word and Excel.
Responsibilities
• Provides information on a variety of complex customer service issues requiring knowledge of life and health insurance, annuity and investment products and transactions focusing on customer satisfaction, quality, and efficiency.
• Communicates with customers regarding service request or problems; documents, evaluates and resolves customer's inquiries.
• Thoroughly documents all contacts and conversations; follows up as required.
• Works with other departments to complete customer requests as needed, and minimize escalations.
• Gains proficiency in various administration and automated workflow systems.
• Processes complex and varied service requests.
• Represents our customer with professional pride to internal and external customers.
• Consistently meets/exceeds set quality and productivity metrics.
• Functions w/in a team based environment, and actively participates in achieving team goals. Meets/exceeds performance metrics as determined by department.
Best Regards
Madhuri T
madhuri.tummalapalli@tcs.com
29,585 - 37,808 /year
Customer Service Representative (General)
What is this?