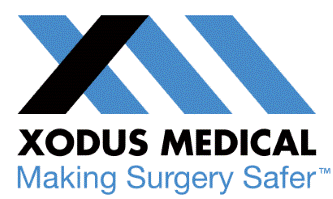 Customer Service/Administrative Assistant at Xodus Medical
New Kensington, PA 15068
The Customer Service/Administrative Assistant is vital to ensuring the efficient operation of the office. Candidates must be dependable, self-motivated and complete duties accurately in a timely manner, with the ability to work under pressure in a fast-paced environment by oneself and as a member of the team. Interacting daily with internal management, hospitals, surgery centers and various clients, the Customer Service/Administrative Assistant must be articulate and able to effectively and intelligently communicate via e-mail and in answering a multi-line phone system. Continuous tasks involving order processing, data entry and report/spreadsheet preparation require a high level of conscientiousness and attention to detail. We seek candidates that take initiative and are enthusiastic and prepared to provide support as needed in any requested task. The Customer Service/Administrative Assistant must have a positive attitude, take pride in their work and share our company's passion, commitment and dedication.



As a leading medical device manufacturer of over 1,100 different products, we have over 4,000 U.S. based customers and have established a major global market presence in over 55 countries. With a target market consisting of hospitals and surgery centers, we offer our customers superior surgical solutions. Within the seemingly ever-changing healthcare environment, there is one constant – our passion for creating products that improve the industry standard of patient safety and healthcare worker safety alike. Since the company's establishment 25 years ago, we continue to experience record-breaking year after year growth in sales, products, customers and employment.

With our dedication and commitment to making surgery safer and increasing customer value and satisfaction, we strive to be the supplier of choice for healthcare service providers. Through the establishment of a strong brand and a prospering business that benefits our customers, employees, business partners, shareholders, and community, we have created an enjoyable and rewarding work environment for our employees that promotes teamwork, creativity, and personal growth.

Every day, we challenge ourselves to make tomorrow better than yesterday by continuously introducing innovative, new products to the market. This makes our employee's work environment an exciting and rewarding place to be. With our goal to revolutionize healthcare safety, we seek candidates that share our same passion, commitment, and dedication to creating innovative products and solutions that change people's lives for the better.