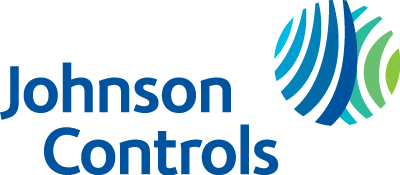 Customer Service Agent at Johnson Controls
Lynnfield, MA
What
you will do
Under
general supervision from the Branch Operations Manager and / or Service Manager,
assists with coordination of customer service requests, from order to cash,
while maximizing technical with coordination of customer service requests, from
order to cash, while maximizing technical resource productivity and
profitability. Partners effectively with Service Managers and Customer Service
Representative to support a successful service business. Actively participates
in accounts receivable activities such as collections and new customer
authorizations. Provides back up customer call handling, as needed. Provides
administrative, day to- day support in the service operational areas.

How
you will do it
Duties
are assigned at local level and will include some of the below: 
1. Receives
customer requests for unscheduled or scheduled service. Determines customer
needs and matches appropriate skill set to the need. Coordinates with the
Technician to communicate the action plan and services to be provided to the
customer. Ensures work has been performed to the customer's expectations and
performs follow-up with the customer, as needed. Answers any customer inquiries
and resolves or escalates customer issues, as appropriate. 2. Coordinates labor
scheduling to align technician to the appropriate customer and service need.
Ensures Technicians are provided daily schedules. Maintains consistent
communication with assigned Technicians. Follows up on activities to ensure
completion in an established time frame. 3. Reconciles and invoices all service
requests daily. 4. May prepare and submit service billings in a special invoice
format as defined by individual customer account special handling requirements.
5. Assists with creation of L&M quotations, as needed 6. Prepares yearly,
monthly and weekly execution plans for PSA scheduled service visits. 7.
Participates in TB Business Review meetings by preparing and discussing critical
account information pertinent to current profitability status and customer
satisfaction issues. Researches and follows up on action items assigned. 8.
Maintains delivery standards consistent with Building Efficiency North America
objectives for sustainable, profitable service growth through efficient
execution of the work sold. 9. Ensures that all customer account information
required to support call management activities and scheduling are kept up to
date in NxGen. 10. Supports administration and resolution of warranty claims.
11. Runs query reports, researches and reconciles unaligned costs, such as labor
hours, material purchases, expenses and other service related transactions. 12.
Reconciliation of accounts payable exceptions as necessary. 13. Researches,
resolves or escalates accounts receivable disputes as outlined in the escalation
process. Works with Accounts Receivables contact to assist with resolution of
truck based team A/R issues.
What we look for

Required
Associate's degree preferred, high school diploma or equivalent
required, plus a minimum of five years of HVAC service industry experience
managing service operations and / or service scheduling. Must demonstrate
strategic thinking and requires the ability to perform work independently and
demonstrate solid organizational and attention to detail skills. Must have
strong interpersonal skills to effectively communicate with both internal and
external clients with a positive attitude. Able to prioritize work activities
based upon financial impact to desired business goals. Strong financial
understanding of how to partner within a successful team. Able to positively
represent Johnson Controls and communicate with others at varying levels. Able
to influence and coach diverse teams to accomplish tasks/goals. Able to use
Service Management software and financial accounting systems. 
Who we
are
Johnson Controls is an equal
employment opportunity and affirmative action employer and all qualified
applicants will receive consideration for employment without regard to race,
color, religion, sex, national origin, age, protected veteran status, status as
a qualified individual with a disability, or any other characteristic protected
by law. For more information, please view EEO is the Law. If you are an individual with
a disability and you require an accommodation during the application process,
please visitwww.johnsoncontrols.com/tomorrowneedsyou