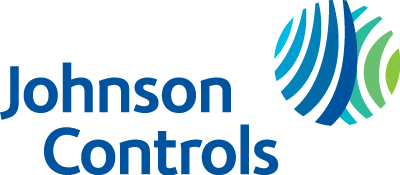 Customer Service Associate at Johnson Controls
Fort Myers, FL
What you will do
Full time Account Representative
II to work within our FireMaster Administrative Assistant Department.
Responsibilities include answering inbound calls, dispatching service calls and
coordination of technician schedules. Prepare completed work orders for
invoicing department.  Critical and
special account follow up to ensure completion to include weekly status
meetings.  Respond to customer requests
regarding pricing, order changes, schedule changes, purchase orders, credit
card payments, cancellations or invoice adjustments. Collaborate with other
departments including sales, inventory and invoicing to ensure that all
customer needs are addressed and resolved. Various data entry projects to
include but not limited to research of open orders. Efficiently present and
discuss the products and services of the company in a way that conveys an image
of quality, integrity and understanding. Apply knowledge of a wide range of
specialized administrative and technical skills
How you will do it
Answer inbound calls and research customer
service history in database.
Create and dispatch new service request
orders
Notify field Franchise Owners and
Technicians of customer's inquiries to reach resolution
Prepare completed work orders by creating
work order numbers, verification of pricing, processing of customer payments
Export work order reports to research
service completion rates
Respond to customer inquiries by utilizing
the training provided by Firemaster
Prepare monthly work for Franchise Owners
and Technicians in advance of service month
What We Look For
Required
High School Diploma
3 to 5 years customer service experience in
the service industry to include creating work orders and dispatch
High attention to detail and accuracy,
action oriented, ability to work with stringent timelines and collaborate
across departments
Candidate should be a self-starter able to
work independently
Ability to type 85 WPM or higher
Candidate must be proficient in Excel and
Microsoft office
Candidate must be capable of working in a
busy and fast paced environment without difficulty
Candidate must possess the ability to
prioritize and show excellent time management skills
Candidate must be an effective team player
willing to support team members and Management team
Candidate should be a self-motivator
willing to exceed expectations
Johnson Controls International plc.
is an equal employment opportunity and affirmative action employer and all
qualified applicants will receive consideration for employment without regard
to race, color, religion, sex, national origin, age, protected veteran status,
genetic information, status as a qualified individual with a disability, or any
other characteristic protected by law. For more information, please view EEO
is the Law. If you are an individual with a
disability and you require an accommodation during the application process,
please visit www.johnsoncontrols.com/careers.