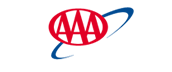 Customer Service Representative – Emergency Roadside at AAA OHIO AUTO CLUB
Long Beach, CA
Customer Service Representative
Call Center in Long Beach, CA
Full Time: 40 hours/week.

Shift: Swing/Evening Hours

$15.05/hour with an 8% shift differential for designated swing shifts.

Opportunity to qualify for a $0.50 increase after 6 months of successful time in the position.

Opportunity to earn monthly incentives.

Career advancement opportunities.

Exceptional benefits: Medical, Dental, Vision, 401k retirement savings and so much more!
Looking to join an organization that shares the same values as you?
Respect. Teamwork. Relevance. Character. Commitment.
If you are a career-minded professional, who enjoys helping others, and is looking for growth opportunities you have come to the right place. For more than 100 years we have been a brand synonymous with quality and trust. Providing over 16 million members, across 21 states, with roadside assistance, travel, insurance, financial and automotive related services.
We are looking for Customer Service Representatives to process requests for roadside assistance as part of our fast-paced, 24/7 member service organization, demonstrating concern for member safety and effectively diffusing high tension situations. You will have 3 weeks of paid training at our Long Beach call center to prepare you to provide legendary service to our members.
Qualifications
You'll need a passion for helping people, and the desire to exceed member expectations in a structured, goal-oriented environment. Requires previous customer service experience. Call Center experience is preferred, but not mandatory. Requires High School diploma, GED or equivalent along with the successful completion of background and drug screening.
"Through dedicated employees we proudly deliver legendary service and beneficial products that provide members peace of mind and value."