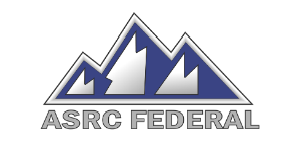 Customer Service Representative - Call Center - Senior - Medford, Oregon at ASRC Federal
Medford, OR 97501
We are seeking several Customer Service Representatives in support of our DOJ government agency program in Medford, OR.
Responsibilities:
* Shall ensure the timely process through which call center problems are controlled and resolved.
* He/she shall conduct problem recognition, research, isolation, resolution, and follow-up steps, to resolve any issues.
* He/she shall provide guidance/training for less-experienced personnel and shall provide second-tier support to end users for issue resolution.
* He/she shall examine system applications, by simulating or recreating user problems to resolve operating difficulties that the first tier cannot resolve.
* If unable to resolve, he/she shall refer the issue to management and/or IT technical personnel for restoration.
* He/shall interact with network or software administrators, and/or applications developers to restore service and/or to identify and correct core issues, and shall recommend systems modifications to reduce user problems.
* Shall be responsible for answering inbound telephone inquiries, making outbound calls when necessary, processing orders, preparing and processing correspondence, and fulfilling all customer needs to ensure customer satisfaction.
* Perform daily office tasks such as communication with customers, filing, recording, maintaining records, copying, posting, and other similar duties, using a computer terminal, and other word processors to accomplish assignments.
* Ensures that confidential documentation is secured in compliance with the customer and company's policies and procedures.
* Shall handle telephone calls courteously and efficiently using proper telephone etiquette, including but not limited to the following: prepare for incoming calls; speak clearly and properly; listen when taking incoming calls; be sensitive to the needs and moods of callers; deal with irate callers; screen calls properly; give accurate information; transfer calls appropriately; take complete and accurate messages; conclude a call courteously; handle high volume calls expertly.
* Shall enter accurate information in an Oracle database - Manage customer calls through call queue(s) - Solve problems using information researched and tools available such as specific web browsers.
6-8 years work experience. Must have Customer Service Call Center or Retail Customer Service or Administrative work experience
HS Diploma/GED required.
AS or BS degree may be substituted for work experience.
MS Office Suite (Word, Excel, PowerPoint, Outlook) - Strong communication skills oral and written - Effective organizational and time management skills, - Ability to interact with all levels of professionals - Good problem-solving skills - Able to multi-task and meet strict deadlines.
ASRC Federal and its Subsidiaries are Equal Opportunity / Affirmative Action employers. All qualified applicants will receive consideration for employment without regard to race, gender, color, age, sexual orientation, gender identification, national origin, religion, marital status, ancestry, citizenship, disability, protected veteran status, or any other factor prohibited by applicable law.
Equal Opportunity Employer Minorities/Women/Protected Veterans/Disabled
30,525 - 32,535 /year
Call Center Representative
What is this?