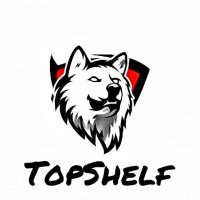 Customer Service and Sales Representative at Top Shelf, Inc
melrose park, IL 60160
Customer Service and Sales Representatives - Hiring Now!


TopShelf, INC. is a rapidly expanding business development firm in the Chicagoland area looking for career-minded individuals to join our team!

Job Overview:
TopShelf, Inc. is looking to fill three Sales and Customer Service Representatives positions. Candidates must possess integrity, character and an ambition for success. We have a thorough hands on training paid training program that help our Representatives excel quickly. We have a strict promote from within policy which provides our Representatives with ample room for career advancement and hands on marketing experience.

Responsibilities include:
Provide excellent customer service
Manage customer service for small to medium accounts
Providing sales and marketing face to face
Engaging with customers and clients face to face to establish and maintain brand identity and loyalty
New customer acquisition
Consult priority customers service
Client branding
Territory management
Account updates
Contract overview
Requirements:

High school diploma (required)
1 year of relevant customer service experience (required)
Excellent communication and interpersonal skills
Time Management Skills
Excellent communication skills, fluent in English; bilingual Spanish preferred

Desirable candidates will also have:
Bachelor's degree, study, or experience in Marketing, Communications, Advertising, Public Relations, Sales,
Ambition! Looking to begin a career.
Ability to complete tasks and meet deadlines.
Willingness to multi-task, jump in and help, and maintaining a learners mentality
A sports-minded, competitive personality.
Attention to detail.
Competitive and goal driven.

Benefits include:
Rapid advancement opportunity
Paid training with goals achieved
Opportunities to take part in our philanthropic events
Work in an exciting and friendly environment
Travel opportunities (optional)
Relocation options (optional)
 
Apply Today! If selected, we will contact you to schedule an in person interview at our office as soon as possible!