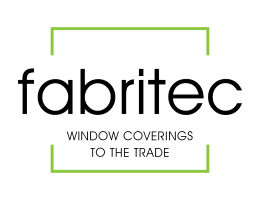 Customer Service Representative at Fabritec, LLC
North Hollywood, CA 91605
Fabritec Designs is a leader in the custom interior window treatment industry. For over 40 years, we have manufactured soft products such as Roman shades, draperies, valances and more. Our dedicated reps provide world-class customer care to retailers and interior designers across the US, all from our office in North Hollywood. Check out our website at fabritecdesigns.com. You'll be impressed!
You will be an integral part of the Sales/Customer Service department and will perform a variety of administrative tasks to keep the department organized. Those tasks include:
Log and distribute new orders
Create purchase orders for special order fabrics
Process sample requests
Notify reps when fabric is received for their jobs
Provide assistance for reps who work remotely
Other tasks as assigned based on day-to-day needs
There is room for advancement for exceptional, motivated individuals but you should plan on providing basic customer service for at least a year. Starting salary is $34,000 to $37,000.
If you are detail oriented, highly organized, enjoy being busy (all day, every day!) and like working in a fast-paced, demanding environment please submit your resume.

We offer:
Health Insurance
Dental Insurance
Paid Holidays after 90 days of employment
Sick time
IRA Retirement Savings


35,987.00 - 47,430.00 /year
Customer Service Representative (General)
What is this?