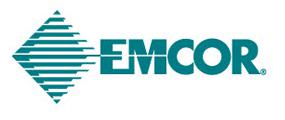 Customer Service Representative at Emcor
Phoenix, AZ
About Us:
EMCOR Facilities Services (EFS), an EMCOR core business, services over 1 billion square feet of space worldwide. From corporate campuses to single sites, EFS provides a range of services that support mission-critical areas of financial services, manufacturing, pharmaceutical, transportation, and government sectors. The shift for this position is: Friday-Monday, 6 a.m. - 4:30 p.m. MST (hours/days may vary periodically based on business need).
Essential Duties and Responsibilities: 

• Answer incoming telephone calls from business customers calling into our Customer Solutions Center (CSC). 
• Dispatch auto-generated work orders to our list of suppliers.
• Create work orders from those calls, and dispatch the work orders via email or web, within specified timelines to ensure technicians arrive onsite within specified time frame. 
• Take ownership and follow customer-specific policies and procedures for each of our numerous clients. 
• Use judgment and basic knowledge of facility maintenance (provided as part of the initial job training) to determine proper work order handling. This includes identifying the type of facility maintenance issue the caller is requesting and the service requirements to be provided for that type of issue.
• Escalate and track high priority work orders according to account procedures. 
• Coordinate with customers, vendors, facility managers, technicians and management to facilitate the flow of reactive maintenance work in customer facilities. 
• Prioritize work to meet or exceed established performance standards. 
• Provide work order follow-up and reporting as required. 
• Additional duties as required or assigned
Qualifications: 

• Flexible availability to help staff our 24/7 operations
• Great communication and listening skills. 
• Able to understand and accurately communicate customer's needs. 
• Able to manage telephone customer interactions and convey confidence while resolving the customer's issues. 
• Critical thinking and problem solving skills.
• Knowledge of facility maintenance a plus.
• Able to thrive in a changing environment. Every call is different and requires a unique and customized response from the CSR.
• Able to complete work accurately while under deadline pressure. This includes quickly making decisions with limited input from the customer. 
• Able to accept constructive criticism.
• Professional, friendly demeanor with a customer-oriented attitude. 
• Strong computer and phone skills. Need to know how to use web-based computer applications and type with at least 90% accuracy. Preferred 2-3 years of Customer Service experience.
• High school diploma or equivalent
We offer our employees a competitive salary and comprehensive benefits package and are always looking for individuals with the talent and skills required to contribute to our continued growth and success. Equal Opportunity Employer.