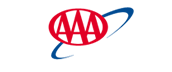 Customer Service Representative at AAA OHIO AUTO CLUB
Pittsburgh, PA
AAA is a strong and vibrant member service organization, providing automotive, travel, insurance and financial products/services to millions of members for more than 100 years. AAA's reputation and stability, along with new and exciting innovations, attract dedicated individuals with the talent, drive, technical and customer service skills needed to grow and expand our membership.
We currently have a full-time (37.5 hrs/wk) Member Service Counselor position available in our Member Services Call Center located at 5900 Baum Blvd in the East Liberty area of Pittsburgh. The starting salary for this position is $12.43/per hour with opportunities to earn extra money each month through incentives.
We are seeking individuals who understand the meaning of Providing Legendary Customer Service and are committed to creating Members for Life!
POSITION SUMMARY:
Handles members inquiries and concerns by telephone, fax, and e-mail related to membership information, membership sales, auto travel products, financial Services, various products/services offered by AAA, and emergency road service.
Accurately enters all data in the appropriate computer system in accordance with department standards.
Provides departmental guidance to co-workers in the branches, call centers, and other departments.
Responsible for researching and resolving member issues in all areas.
Scheduled Days and Hours:
Work Schedule is Monday through Friday 12pm – 8pm and every other Saturday 9am – 5pm.
Hours and days may vary according to business needs.
We offer an outstanding benefits package including: medical, dental and vision coverage; life insurance; FREE AAA Plus membership; paid time off (vacation, personal, holidays and sick days); and a 401(k) with a generous match.
"Through dedicated employees we proudly deliver legendary service and beneficial products that provide members peace of mind and value."
AAA is an Equal Opportunity Employer.
AAA was voted a 2019 Greater Pittsburgh Area Top Workplace
Qualifications
Required Education, Experience, and/or Skills:
High school education or equivalent experience is required.
Must have excellent communication and customer service skills.
Must have the ability to work in a high stress, fast paced environment.
Must be able to type 30 WPM.
Map reading ability required.