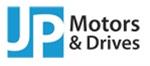 Customer Service Representative at JP Motors and Drives
Portage, MI 49002
Description: Customer Service Representative 

Customer Service Representative Job Purpose: Serves customers by providing product and sales information; entering sales orders, purchase orders, and fielding phone calls.
Customer Service Representative Job Duties:
Enters customer sales orders, acknowledgements, and shipment tracking.
Enters purchase orders to complete sales orders and replenish stocking levels.
Attracts potential customers by answering product and service questions; suggesting information about other products and services.
Opens customer accounts by recording account information.
Maintains customer records by updating account information.
Maintains financial accounts by processing customer adjustments.
Recommends potential products or services to management by collecting customer information and analyzing customer needs.
Contributes to team effort by accomplishing related results as needed.
Skills/Qualifications: Customer Service, Product Knowledge, Communication Skills, Computer Proficiency, Problem Solving, Documentation Skills, Listening, Phone Skills, Multitasking
15.00 - 17.00 /hour
Yearly bonus