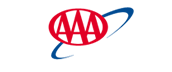 Customer Service and Sales Specialist – part-time at AAA OHIO AUTO CLUB
Pittsburgh, PA
Customer Service and Sales Specialist III
South Hills Branch Office – part-time
No late nights and no Sundays! Enjoy working with customers, but avoid the long hours, late nights, and "open 7-days-a-week" schedule requirements of retail;
Competitive hourly pay rate of $12.50-$13.25 plus generous cash incentives!
Realistic, achievable goals which with potential to substantially increase your overall earnings!
Average 28 work hours per week interacting directly, face-to-face, with AAA members and the general public who visit the South Hills AAA branch office;
Perfect opportunity for an optimistic, enthusiastic and determined individual seeking a "people" position which incorporates both challenging and complex responsibilities
Part time hours but not part-time expectations!
AAA members and clients deserve the highest level of customer service.
Some visit our offices to plan dream vacations
Some come in to secure PennDOT license, registration and title transfer services;
Some obtain auto travel road maps and TripTik® Travel Planners
Some consult with our licensed insurance agents for auto, home and life insurance products.
Also available for purchase are discount tickets for entry to theme parks, special attractions and movie theaters, re-loadable travel money cards, international driving permits and much more. We even take passport photos!
If you'd like to be part of the team providing these services at the South Hills AAA branch office, we'd like to hear from you!
Part-time AAA branch office employees enjoy the following benefits:
FREE AAAPlus membership
Paid time off
Company paid life insurance and travel accident insurance
401(k) retirement savings plan with very generous company match
Optional medical, dental and vision insurance
Employee Assistance Program
Discounted travel arrangements
Competitive hourly pay plus multiple opportunities to increase income
No late nights and no Sundays!
Prestige of being associated with a highly reputable, stable and well known organization!
Qualifications
The ideal applicant will have the following knowledge, skills and abilities:

Upbeat, energetic and professional communication skills;
2-3 years in a consumer-facing, goal oriented sales and service situation, such as banking, retail or similar;
Strong PC and internet skills with ability to navigate multiple windows and juggle multiple business applications;
Good basic math, money handling, cashiering, balancing skills;
High personal standards for service excellence, accuracy, and teamwork;
Unquestionable integrity and reliability;
Familiarity with US geography, good sense of direction, and ability to read and use road maps;
High School diploma or GED; some college preferred
AAA requires successful completion pre-employment assessments, criminal background checks and drug screenings.
Through dedicated employees we proudly deliver legendary service and beneficial products that provide members peace of mind and value.
AAA is an Equal Opportunity Employer