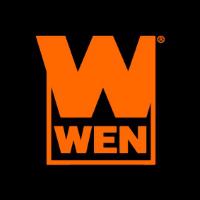 Customer Service Specialist at WEN Products
Elgin, IL 60124
WEN Products, a power tool company, is looking to hire a Customer Service Representative in our Elgin, IL location. We are looking for a self starter with an entrepreneurial spirit who can help grow our business operations. We sell woodworking power tools, lawn and garden tools, gas-powered engine equipment, and rechargeable power tools to major brick and mortar retailers as well as all major online retailers. Be prepared to work in a fast paced and dynamic environment. We are looking for candidates who are motivated and willing to learn.
To see some of our products, you can check out our website: http://www.wenproducts.com /
Requirements:
Ability to multitask and work in a fast paced environment

Excellent communication skills

Enjoys problem solving

Experience with typical machines and tools, including their designs, uses, repair, and maintenance
Typical duties include:
Communicating with customers over the telephone and email to give product guidance utilizing available resources (instruction manuals, product schematics, etc)
Troubleshooting problems by determining causes of operating errors and recommending corrective actions
Conducting tests and inspections of products, services, or processes to evaluate quality or performance
About WEN Products
Remember WEN? We've been designing and distributing high quality and affordable power tools for decades. Founded by Nick Anton back in 1951, WEN originally made its mark by helping bring tools and electricity together (putting the power into power tools). Our research and development team played a vital role in helping to develop a variety of common everyday tools such as the chainsaw, the electric jigsaw, and the electric engraver.
Since then, our expertise has expanded to encompass a wide variety of products including woodworking tools, pneumatic tools, battery powered tools, and outdoor power equipment. Our goal is to help woodworkers and artisans across the world execute their wildest imaginations.
33,143 - 43,826 /year
Customer Service Representative (General)
What is this?