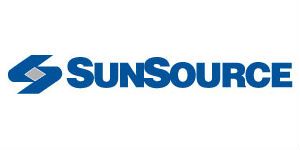 Customer Service Supervisor at SunSource
Grand Prairie, TX 75050
Join the leadership team for one of the country's largest and most successful fluid power distributors. Your skills in leading a customer service/inside sales group will improve customer satisfaction and help improve company revenue and profitability. 
Based in Grand Prairie, you will be responsible for ensuring that the customer service operation runs smoothly, and for guiding and directing the daily activities of 4-6 customer service reps.  You will also be responsible for your own accounts and for handling sales and inbound calls with the team as you drive toward these critical objectives:
Maximize customer satisfaction by ensuring that the customer service team provides outstanding customer service
Maximize contribution margins at the customer accounts serviced
Ensure smooth day-to-day operation of the customer service department
Manage annual departmental expenses within approved budget
Assist & Support Account Managers
Provide accurate product information, pricing and availability in a fast pace environment
Negotiate sale and purchase price
Assist with customer returns
Expedite and route material  
Provide product literature
Technical assistance
Upload data on Customer internet portals   
Follow up with Customers to provide accurate delivery dates and updated order status
Outbound prospecting calls to grow our market and sell value-add services 
Update customer information in CRM (Customer Relationship Management) system
Other duties may be required
BACKGROUND AND EXPERIENCE
Education: Minimum 2 year business or technical degree or a combination of formal training and experience.
Experience:  3-5 plus years customer service experience, a successful track record of handling all types of customer accounts in a manufacturing and distribution environment.  A thorough understanding of the processes and detail of the customer service function.  2 or more years managing as a supervisor or working in a lead position is desirable.  Experience in the fluid power industry desired.
Skills:  Excellent verbal and written communication skills along with strong problem-solving and decision-making skills.  Must possess characteristics of a strong leader.  Must have the ability to identify, from existing orders, incremental selling opportunities within current customers and to communicate those opportunities to outside sales. 
Benefits: 
SunSource truly values our associate's contributions and in return, you will be rewarded with the following:
Industry-competitive compensation plan
Outstanding benefits package, which includes medical/dental benefits, and 401K
Health Management & Wellness Programs
Future internal advancement opportunities
An excellent culture and rewarding work atmosphere 
SunSource's history of accomplishment and continued growth means that we give the best condition to energetic, driven people to be effective in their role.  We pride ourselves on a culture that provides opportunities for development and advancement of our associates.  In addition, we build meaningful relations with our customers, suppliers and internal associates.   
Would you rather see what we have to offer?  Check out SunSource Core Competency video
  WE ARE AN EQUAL EMPLOYMENT OPPORTUNITY EMPLOYER M/F/V/D
All qualified applicants will receive consideration for employment without regard to race, color, religion, sex, national origin, disability or protected veteran status.
customer service supervisor, inside sales supervisor, "customer service supervisor", "inside sales supervisor", "purchasing manager", "customer service manager", "inside sales manager", "distribution", "fluid power", "industrial distirubtion",