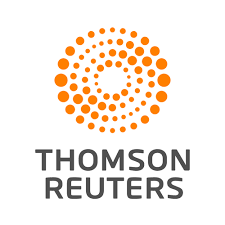 Customer Success Manager at Thomson Reuters
Albuquerque, MN
Job Description
Customer Success Manager

Overall Objective:
The Customer Success Manager (CSM) acts as the General Manager of their assigned live customer portfolio and ensures customer retention by helping the business deliver maximum value to customers.  This role serves as the voice of the customer to the business for our ProLaw accounts and helps shape our business processes to deliver an unparalleled customer experience.  Essential functions of the role include:
Coordinate and lead cross functional internal resources to resolve escalated customer issues to mitigate risk, protect recurring revenue streams, and increase references within customer base
Set client expectations and provide customers with timely feedback
Broaden and deepen the client relationship through proactive outreach
Share client feedback with the business
Address root cause of customer problems and make it easier for our customers to do business with Thomson Reuters
Primary Responsibilities:
Lead
Develop and maintain ProLaw product, industry, and cross-functional process knowledge
Leads key internal stakeholders through X2LO process and issue resolution discussions
Advises business leaders of trends in customer feedback, themes from User Group meetings, retention, satisfaction, risk and reference-ability
Acts as general manager for their assigned accounts tracking key account metrics
Leads in person and virtual client meetings
Proactive Engagement
Assesses risk factors in portfolio and implements actions to reduce risk and strengthen the client relationship
Provides proactive client outreach to account portfolio through in-person and remote visits, client events, email campaigns, and phone calls
Provides transparency in client activities and business intelligence by recording client interactions in CRM tool
Facilitates a variety of forums to connect customers to information, peers and the business
Delivers critical product or service messages to clients
Collaborates with internal Client Partners to insure successful transition to live support
Broadens and deepens the client relationship with Thomson Reuters
Issue Resolution
Sets proper expectations and keeps the customer updated about progress
Collaborates with internal Client Partners to identify and resolve maintenance versus billable service-based challenges for client portfolio
Works collaboratively and cross-functionally to identify root causes of issues and drive changes in process that benefit the customer
Competencies / Experience / Education
Leadership
5+ years of customer facing leadership experience preferably in complex, enterprise software sales and implementations and a high degree of legal vertical knowledge
Ability to navigate and drive change in a complex, highly matrixed organization
Excellent organizational skills and follow up
Keen analytical skills
Ability to build strong collaborative relationships with internal stakeholders and clients
Senior level customer service skills are essential for the role to manage key, strategic accounts
Communication
Ability to set client expectations and have difficult discussions with clients
Excellent interpersonal and written/verbal communication skills, demonstrated by the ability to: listen to and empathize with others; convey confidence, provide exemplary levels of service, resolve conflict effectively, collaborate with and facilitate small groups, and synthesize complex information into crisp executive summaries for diverse internal and external audiences
Technical
Understands value proposition of ProLaw and how it is delivered to the customer
Proficient in using CRM tool
Well versed in business processes
Education
Travel
Ability to travel up to 10% (Albuquerque based)
Ability to travel up to 20% (Non-Albuquerque based)
At Thomson Reuters, we believe what we do matters. We are passionate about our work, inspired by the impact it has on our business and our customers. As a team, we believe in winning as one - collaborating to reach shared goals, and developing through challenging and meaningful experiences. With more than 25,000 employees in more than 100 countries, we work flexibly across boundaries and realize innovations that help shape industries around the world. Making this happen is a dynamic, evolving process, and we count on each employee to be a catalyst in driving our performance - and their own.
As a global business, we rely on diversity of culture and thought to deliver on our goals. To ensure we can do that, we seek talented, qualified employees in all our operations around the world regardless of race, color, sex/gender, including pregnancy, gender identity and expression, national origin, religion, sexual orientation, disability, age, marital status, citizen status, veteran status, or any other protected classification under applicable law. Thomson Reuters is proud to be an Equal Employment Opportunity/Affirmative Action Employer providing a drug-free workplace.
We also make reasonable accommodations for qualified individuals with disabilities and for sincerely held religious beliefs in accordance with applicable law.

Intrigued by a challenge as large and fascinating as the world itself? Come join us.

To learn more about what we offer, please visit thomsonreuters.com/careers.

More information about Thomson Reuters can be found on thomsonreuters.com.
Locations
Albuquerque-New Mexico-United States of America;Culver City-California-United States of America;Eagan-Minnesota-United States of America