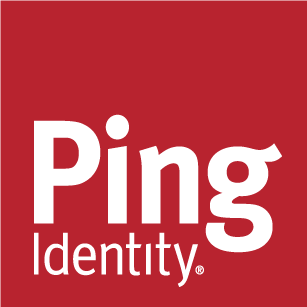 Customer Success Manager at Ping Identity
Denver, CO 80202
At Ping Identity, we're changing the way people think about enterprise security technology. With our innovative Identity Defined Security platform, we're helping to build a borderless world where people have total freedom to work wherever and however they want. Without friction. Without fear.
We're headquartered in Denver, Colorado, and we have offices and employees around the globe. And we serve the largest, most demanding enterprises worldwide, including over half of the Fortune 100. Because even in the most complex enterprise environments, security shouldn't be a source of anxiety. It should be one of your greatest competitive advantages.
We call this digital freedom. And it's not just something we provide our customers. It's something that drives our company. People don't come here to join a culture that's built on digital freedom. They come to cultivate it.
As a Customer Success Manager, you will be responsible for working with new and existing clients to ensure that they are successful with Ping solutions. As part of the company's Customer Success organization, you will work with our Professional Services and Technical Support Teams to ensure a client's journey from purchase to production is smooth and well managed. You will also monitor a client's on-going health and establish a cadence for client interactions that ensure each customer is fully optimized on their existing deployed solutions. In summary, your job is to ensure that you deliver value to our customers. This role is in Denver, CO.
Job Functions:
Manage ongoing customer needs effectively to drive high customer retention and loyalty
Engage with customer executives and other influential stakeholders to identify, define, track and measure the overall impact of Ping solutions to the organization.
Advocate customer needs/issues cross-departmentally.
Develop, prepare, and nurture customers for advocacy.
Drive customer participation in Ping Communities and use of available knowledge base and online support tools.
Partner with internal stakeholders to develop renewal readiness action plan to address any obstacles limiting adoption or creating renewal risk.
Develop and deliver "success plans" to key customers identifying stakeholders, milestones, metrics, and risks.
Demonstrate advanced insights and understanding of customers' business/industry.
Work to identify and/or develop upsell opportunities.
Essential Qualifications:
At least 3 years of customer facing experience in a Customer Success, Sales, Account Management or Project Management role
Strong verbal and written communication skills
Strong organizational skills
Navigate easily in traditional complex Enterprise environments
Experience with SFDC, Gainsight, or equivalent CRM systems
Ability to manage proactive and reactive tasks effectively
Experience delivering and driving software implementation and adoption best practices
Proven ability to collaborate and build strong relationships with senior level executives across corporate functions within the customer
High technical aptitude to learn basics of customer use cases and architectural requirements for Ping solutions
Must be able to travel up to 10% of time
Desired Qualifications:
Familiarity with Identity Management, Access Management or Federation
Familiarity with Ping Identity solutions
General knowledge of enterprise networking and internet protocols
Bachelor's Degree in Business, Computer Science, or equivalent experience