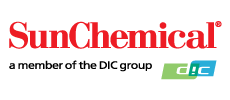 Customer Technical Service Representative II - Gardner, MA at Sun Chemical
Gardner, MA
Responsible for identifying the technical needs (product) of assigned customer base and oversight of any technical activities related to the customer. This includes coordination of both laboratory and manufacturing activities. Responsible for the provision of market intelligence related to technical customer needs and competitive activities.
Functions/Responsibilities:
Conducts technical service activities to support customers of intermediate to higher complexity, in an effort to grow profitable business for Sun Chemical. Includes problem analysis techniques, understanding customer desired outcome, providing on-site support, and coordination of Sun technical resources
Manages trial activities related to new business opportunities. Manages transition plan for new business, including: coordination with sales and/or supply chain for ramp up of new products, task management related to new equipment installation, advises on temporary shift management for inplant personnel, and layout of inplant or customer ink production area.

Makes product selection decisions based on end use application. Conducts research to develop custom products, coordinates with internal product management to define product recommendations, provides fitness for use guidance that aligns with end use application, required specifications, and customer process.

Defends against customer claims by conducting research to validate customer complaints, and assesses product fitness for use given equipment and process conditions. Supports sales team in meetings to discuss complaint and claim details.

Achieves Subject Matter Expert level knowledge of Sun's product offering in each technology through communication with product management and product specialists, and training with advanced applications personnel. Identifies areas where Sun can add value to the customer by leveraging new product technology.
Reports all field activity within CRM tool (salesforce.com). Completes technical call reports and trial reports as needed, including both internal and external documentation. Submits, and follows up RCML requests, and RLWs where required.

Participates in, or leads, strategic customer's technical meetings. Drives action register for execution of planned technical activities.

Leads or participates in process improvement initiatives with customer and Sun personnel. This may require dedication of significant time, as well as Sun resources to support strategic customer through major operational improvement projects. Incorporates advanced process improvement methodology routinely, such as Six Sigma, Kepner Tregoe, or Gantt chart.