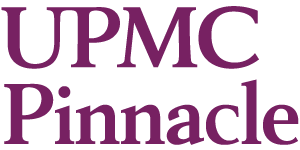 CV Sonographer Tech I at PinnacleHealth System
Hanover, PA 17331
Job Title: CV Sonographer Tech I
Shift: VARIOUS SHIFTS – FULL TIME/PER DIEM
Location: VARIOUS – Hanover
Summary of Department/Service Line: As a leading employer in the region, UPMC strives to attract and retain talented, compassionate people who share this same vision. There are many benefits in becoming an employee at UPMC:


Collaborative work environment


Competitive wages and benefits


Tuition assistance after six months of employment (must be in a qualified FTE)


Job Summary:



The Cardiovascular Ultrasound Technologist 1 will be responsible for performing 2-D Echo, TEE, contrast Echo, Stress Echo, Carotid Duplex, Venous Duplex Patency OR All Peripheral Vascular studies to include; Carotid Duplex, Venous and Arterial Duplex, ABI's, Venous Reflux, Vein Mapping, Peripheral Bypass Grafts, and Fistulas/Dialysis Graft procedures according to the ICAEL and ICAVL Accreditation Standards and Guidelines, and other associated duties that are related to Cardiovascular Services under the direction of the Cardiologists and Vascular Physicians.


Participates in call rotation.


Performs all aspects of patient care in an environment that optimizes patient safety and reduces the likelihood of medical/health care errors.


Maintains hospital requirements, policies and standards on confidentiality.


Proficiently and accurately performs all areas of cardiovascular diagnostic ultrasound testing and EKG procedures as outline in the department policy and procedure manual.


Provides precise documentation on all recorded ultrasound procedures and preliminary venous duplex results.


Utilizes the hospital computer system for order entry, interdepartmental communications, community wide scheduling, and EMR to provide efficient department workflow.


Promotes team work within the Department assisting co-workers when needed throughout the CDU Department.


Makes patient satisfaction a top priority.


Follow all HHCP policies related to position.


Perform high quality Ultrasound examinations to assist Radiologist in patient diagnosis and treatment.


Job Requirements:



High School diploma or equivalent.


Graduate from a 13 – 24 month CV training program.


Must have ARDMS certification.


Approximately one year of relevant work experience.


Preferred Qualifications: Three years' prior applicable work experience. Degree: A.S., B.S.
Key Words:
Sonographer, CV, Cardiovascular, ARRT
About UPMC Pinnacle
UPMC Pinnacle is a nationally recognized leader in providing high-quality, patient-centered health care services in central Pennsylvania and surrounding rural communities. The not-for-profit system cares for more than 1.2 million area residents yearly, providing life-saving emergency care, essential primary care and leading-edge diagnostic services. The UPMC Pinnacle health system includes seven acute care hospitals with 1,161 licensed beds, over 160 outpatient clinics and ancillary facilities, more than 2,900 physicians and allied health professionals, and approximately 11,000 employees. It is a health care hub serving Dauphin, Cumberland, Perry, York, Lancaster, Lebanon, Juniata, Franklin, Adams, and parts of Snyder counties.
About Hanover, Pa.


A community of more than 55,000 residents located just seven miles north of the Mason-Dixon Line.


Offers a wide variety of industry and is surrounded by some of the richest agricultural land in the nation.


Enjoy swimming, boating, and picnicking locally at Codorus State Park. Walk the historic and hallowed grounds of Gettysburg just a short drive away, or enjoy the urban amenities of nearby Baltimore, Md., and Washington, D.C.


Offers top-rated public schools, blue-ribbon private schools, and some of Pennsylvania's top colleges and universities. Area school districts are consistently ranked in the top 20 percent of Pennsylvania. With affordable homes — a composite cost of living index of 99.7, compared to 126.5 in Philadelphia — it's a great place to grow a career and family.


Listed among Forbes.com "America's Most Livable Cities," and ranked in U.S. News & World Report's "Best Cities to Live", we are a two to three-hour drive away from New York City, Philadelphia, Pittsburgh, Baltimore, and Washington, D.C.



PI114499541
Apply Here