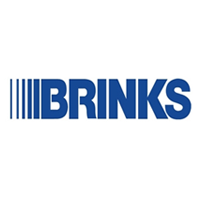 CVS Implementation Manager at Brink's Incorporated
Coppell, TX


Brink's U.S., a division of Brink's, Incorporated, is the premier provider of armored car transportation, currency and coin processing, ATM servicing and other value added services to financial institutions, retailers and other commercial and government entities.  The company has a proud history of providing growth and advancement opportunities for its employees.  We have a challenging opportunity for a CVS Implementation Manager.

Job Summary:  
The CVS Implementation Manager is responsible for project management responsible for the implementation of all new CVS business, new product launches to the Operational Field, Breakthrough Initiatives, and any strategic projects related to the CVS line of business. This position interacts with the appropriate levels within the organization to ensure flawless execution at the field level, and ensuring a positive customer experience for internal as well as external customers. The project managers will create appropriate project implementation plans tailored to the initiative being implemented, while ensuring appropriate status reports are published, and a project regimen is established.


Key Responsibilities:
• Responsible for managing CVS implementations from submission to life cycle
• Manages all tasks and reports status of implementation
• Ensures the task plan fits the size and scale of the implementation
• Owns the outcome of the implementation
• Identifies key milestones of implementation based on size and scale
• Conducts project level meetings and ensures appropriate representation is invited based on size and scale of initiative
• Determines if escalation is needed based on assessment of the implementation that is being managed
• Conducts site visits if necessary to determine readiness or directs sites visits
• Ensures and assesses readiness of all  aspects of implementation
• Acts as SME for CVS during implementation
• Directs completion or completes CVS procedures, branch training
• Interacts with internal and external customers to gain understanding and ensure understanding of expectations of initiatives to be implemented



.
Minimum Qualifications:

• Minimum of 2 years Cash Room experience
• Minimum of 2 years project management experience in an operations environment
• Minimum of 2 years' experience with all Microsoft Office applications

Preferred Qualifications:
• Experience in the financial or banking industry experience
• Project Certification
Professional Skills:
• Excellent interpersonal/written/verbal communication and presentation skills
• Strong consultative, analytical and problem solving skills
• Ability to manage and prioritize multiple competing projects
• Ability to inspire and motivate
• Ability to work in a fast paced/deadline oriented environment
• Sense of urgency and ability to multi-task
• Detail oriented and strong organizational skills and ability to work independently.
LI - FH1
We are an Equal Opportunity Employer and do not discriminate against any employee or applicant for employment because of race, color, sex, age, national origin, religion, sexual orientation, gender identity, status as a veteran, and basis of disability or any other federal, state or local protected class.