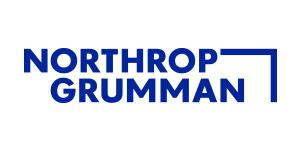 Cyber Information Systems Security Manager 1 at Northrop Grumman Corporation
Palmdale, CA
Job Description
Information Technology
As a leader with Northrop Grumman, youalways act with integrity, and the highest ethical standards characterizeeverything you do. You enable your team to achieve predictable and balancedresults, while satisfying the needs of internal and external partners. Youtreat all people with respect, and you model personal growth and continuousdevelopment. You know how to build an inclusive environment that attracts,retains, and inspires a diverse and engaged team. You develop trusted andvalued customer relationships and communicate effectively, so that peoplethroughout the organization feel engaged and connected to their work. Youdeliver excellence, strive for continuous improvement and respond vigorously tochange. You ensure that your team has the information and tools needed toperform at their best. You demonstrate our committed pursuit of applyinginnovation to meet the requirements of our customer. You craft and executestrategies that result in sustainable value creation that delivers measurableresults.
We are currently seeking a Cyber Information Systems SecurityManager 1 to work at our Integration Center ofExcellence locatedin Palmdale,CA.This Information Systems Security Managerwillsupervise a team of Cyber Information Systems Security professionals. The teamperforms assessments of systems and networks within the networking environment,or enclave, and will identify where those systems and/or networks deviate fromthe acceptable configuration, enclave policy, or local policy. This is achievedthrough passive evaluations, such as compliance audits, as well asactiveevaluations likevulnerability assessments.
This position will help the employeesestablish strict program control processes to ensure mitigation of risks andsupports obtaining certification and accreditation of systems. Includes supportof process, analysis, coordination, security certification test, securitydocumentation, as well as investigations, software research, hardwareintroduction and release, emerging technology research inspections and periodicaudits. Assist in the implementation of the required government policy (i.e.,JSIG (primarily), NISPOM (DAAPM), ICDs), make recommendations on processtailoring, participate in and document process activities. Perform analyses tovalidate established security requirements and to recommend additional securityrequirements and safeguards. Support the formal Security Test and Evaluation(ST&E) required by each government accrediting authority through pre-testpreparations, participation in the tests, analysis of the results andpreparation of required reports. Document the results of Assessments andAccreditation activities, technical or coordination activity and prepare theBody of Evidence (BoE) and including updating the Plan of Actions andMilestones (POA&M) as required. Also, periodically conduct a completereview of each system's audits and monitor corrective actions until all actionsare closed. This position will ensure the management/coordination with classifiedprograms on the design, testing, and implementing of state-of-the-art secureoperating systems, networks, database products, firewalls, and networkarchitectures to meet government classified Cyber Information Assurancecompliance requirements. Ensure environments remain compliant and allassociated systems/networks achieve and maintain formal accreditationauthorizations from government agencies.
The successful candidate will establishan inclusive culture within a diverse environment, and will be responsible forthe following:
Perform as the ISSM and supervise a small team of Cyber Information Systems Security (CISS) Professionals
Foster an environment for individual development, effective performance management, open communication, financial management, and utilization
Establishment of a strict program control processes to ensure mitigation of risks and supports obtaining formal Assessment & Authorization of systems
Assist in the implementation of the required government policy (i.e. DAAPM, JSIG (primary), ICD-503). This may include project management.
Ensure the team follows Northrop Grumman and the Cyber ISS organizations policies and procedures, making sure that all information is accurate and complete in support of those policies and procedures
Support the formal Security Assessment process required by the company or government customer
Effectively communicatewith program management teams, the Enterprise Services Program Management Office Team, the Information Technology Organization, and Industrial Security
Assist in the interview and selection process of new employees
At Northrop Grumman we developcutting-edge technology that preserves freedom and advances human discovery.Our pioneering and inventive spirit has enabled us to be at the forefront ofmany technological advancements in our nation's history - from the first flightacross the Atlantic Ocean, to stealth bombers, to landing on the moon. Wecontinue to innovate with developments from launching the first commercialflight to space, to discovering the early beginnings of the universe. Ouremployees are not only part of history, they're making history. Join us on theedge… the Cutting Edge!
To learn more about our hiring process for manager positions, please view our, Selecting the Best Qualified Managers video:
ESCSO