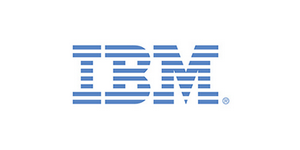 Cyber Operations Research Analyst at IBM
Rocket Center, WV
Introduction
Information and Data are some of the most important organizational assets in today's businesses. As a Security Consultant, you will be a key advisor for IBM's clients, analyzing business requirements to design and implement the best security solutions for their needs. You will apply your technical skills to find the balance between enabling and securing the client's organization with the cognitive solutions that are making IBM the fastest growing enterprise security business in the world.
Your Role and Responsibilities
In this exciting role, you will be responsible for Cybersecurity Program Oversight:
​Develop and institute an agency-wide cybersecurity performance metrics program to meet legal and policy requirements while leveraging existing USACE Enterprise generated metrics
Develop maturity models to provide targets for improvement in key cybersecurity focus areas. Produce UCASE cybersecurity compliance and performance reports to include the Federal Information Security Management Act (FISMA) and ICD 502.
Defensive development duties are conducted to protect data networks net-centric capabilities and other systems by detecting identifying and responding to attacks or by creating defensive toolsets to identify monitor and halt an attack.
Researcher duties involve tailored research of various domains of cyber to include various trends vulnerabilities or current flaws in software hardware IOT or other technology related areas.
Securing development environments and software include but are not limited to; architecting application security conducting software evaluations (known risks and/or static and dynamic code analysis) assessing web application vulnerabilities tracking code releases automating penetration testing and fuzzing malware research and reverse engineering and recommending mitigations for or patching known vulnerabilities.
As it is part of a 24x7x365 team this position will be part of an on-call rotation for support after hours in the event of a security incident.
You will perform deep dive investigations into security events that are have been detected as well as assisting with security incident research and resolution.
​This involves assisting monitoring threat hunting tracking and analyzing networks/systems for potential security violations/anomalies and providing synopsis of the incident. The analyst will work with other security team members and system administrators to investigate potential security violations respond and report accordingly.
Plan initiate and manage the solutions and technical staff
Cyber hunt event monitoring report generation technical principles documentation
Coding in various languages
Communicates across the multiple teams and client
Security Clearance: Active DoD Secret
The Public Service Sector consulting practice is a trusted advisor to federal, state and local governments, partnering to meet challenges and responding quickly to citizen demands, business needs, new economic conditions, and changing legislative priorities and policies.
Required Technical and Professional Expertise
Cyber security operations
Security Event Log Analysis and Correlation
Network/System traffic/event analysis
Analytical and Correlation Tools
Experience in security and network incident response procedures
Must have one of the following DoD 8570.01-M / 8140.01 compliant certifications: Security+CE CEH CCNA CySA+ SSCP Network+CE A+CE CFR GCIA GCIH GICSP Cloud+ SCYBER CCNA Cyber Ops
Threat Hunting / Coding in various languages
Technical Management Experience
Coding foundational skills in various languages
Security Clearance: Active DoD Secret
Preferred Technical and Professional Expertise
Understanding of firewalls and intrusion prevention/detection systems including the ability to demonstrate a mature understanding of networking best practices
Splunk
Preferred Clearance: Active DoD TS/SCI Clearance
About Business Unit
IBM Services is a team of business, strategy and technology consultants that design, build, and run foundational systems and services that is the backbone of the world's economy. IBM Services partners with the world's leading companies in over 170 countries to build smarter businesses by reimagining and reinventing through technology, with its outcome-focused methodologies, industry-leading portfolio and world class research and operations expertise leading to results-driven innovation and enduring excellence.
Your Life @ IBM
What matters to you when you're looking for your next career challenge?
Maybe you want to get involved in work that really changes the world? What about somewhere with incredible and diverse career and development opportunities – where you can truly discover your passion? Are you looking for a culture of openness, collaboration and trust – where everyone has a voice? What about all of these? If so, then IBM could be your next career challenge. Join us, not to do something better, but to attempt things you never thought possible.
Impact. Inclusion. Infinite Experiences. Do your best work ever.
About IBM
IBM's greatest invention is the IBMer. We believe that progress is made through progressive thinking, progressive leadership, progressive policy and progressive action. IBMers believe that the application of intelligence, reason and science can improve business, society and the human condition. Restlessly reinventing since 1911, we are the largest technology and consulting employer in the world, with more than 380,000 IBMers serving clients in 170 countries.
Location Statement
US Citizenship required.
IBM intends this job to be performed entirely outside of Colorado.
Being You @ IBM
IBM is committed to creating a diverse environment and is proud to be an equal opportunity employer. All qualified applicants will receive consideration for employment without regard to race, color, religion, gender, gender identity or expression, sexual orientation, national origin, genetics, pregnancy, disability, age, veteran status, or other characteristics. IBM is also committed to compliance with all fair employment practices regarding citizenship and immigration status.