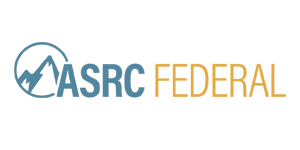 Cyber Security Analyst at ASRC Federal
Moffett Field, CA 94035
ASRC Federal Data Solutions (AFDS) provides comprehensive IT services to NASA Ames Research Center primarily located in Mountain View, CA. From cloud computing & network/information security to systems administration and technology development, we are encouraging talented IT & Software professionals to explore the vast opportunities available on this NASA contract.
We are seeking an Cyber Security Analyst to join our cyber security team in supporting NASA's Security Operations Center (SOC) at Ames Research Center in Mountain View, CA.
Responsibilities:
Monitor NASA agency sensors and SOC (Security Operations Center) systems for incidents and malicious activity

Analyze security events and identify relevant incidents

Correlate and discover relationships between seemingly unrelated events and incidents

Produce high quality reports

Perform relevant incident data analysis and correlate with multiple sources for mitigation

Provide incident handling and response support for the agency.

Perform packet analysis and analyze network traffic for security events

Contribute to process improvement and efficiency
Requirements:
BS degree in relevant field/technology or equivalent years of experience

1-2 years directly related experience as a Cybersecurity Analyst or similar threat analyst

Experience reviewing and analyzing large amounts of raw log data (firewall, network flows, IDS, system logs),

Experience with well-known information security related tools such as Wireshark, Kali, Netcat, TCPDump and NMAP

Knowledge of common attack methodologies, tactics and protocols

Familiarity in a command line environment in all operating systems

Possess a strong foundation in networking fundamentals with deeper knowledge of TCP/IP and other core protocols

Knowledge of common network based services and common client/server applications

Excellent communication and interpersonal skills

Track record of being motivated to learn and thrive on challenges

Commitment to excellence; thirst for knowledge

Ability to work in a 24/7/365 shift environment

Ability to obtain and maintain a government clearance (US Citizenship is required)
Desired Skills:
Experience working in a mission critical security operations team, preferably 24x7

Experience with enterprise level security incident event management tools such as ArcSight or Splunk

Scripting (Python, Perl or Shell)

CEH, Security+, GCIA are desired certifications
ASRC Federal and its Subsidiaries are Equal Opportunity / Affirmative Action employers. All qualified applicants will receive consideration for employment without regard to race, gender, color, age, sexual orientation, gender identification, national origin, religion, marital status, ancestry, citizenship, disability, protected veteran status, or any other factor prohibited by applicable law.
401K
Employee Events
Employee Referral Program
Flexible Schedules
Flexible Spending Accounts
Gym Memberships
Life Insurance
Long Term Disability
Maternity/Paternity Paid Leave
Medical, Dental and Vision
Merchandise Discounts
Military Leave
Mobile Phone Discount
On Site Cafeteria
Paid Holidays
Parking
Prescription Drug Coverage
Professional Development
Tuition Reimbursement
Vacation/paid time off
Work From Home