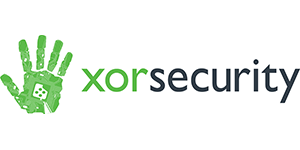 Cyber Security Engineer at XOR Security
Washington, DC 20001
Job Description:
XOR Security is a leading provider of cyber solutions, services and support to Military Forces, Intelligence Agencies and Federal Civilian customers. Focused on computer network operations, we design, develop and assure a broad range of systems for sustainment of mission critical requirements, and homeland security. 
We are currently seeking a talented Security Engineer for an exciting position supporting one of our premier clients within the Department of Homeland Security. Our project provides comprehensive operational cybersecurity situational awareness and response readiness by performing 24×7 cybersecurity monitoring and advanced analytics for the Homeland infrastructure.
The ideal candidate will have an understanding of cyber threats and information security in the domains of TTP's, Threat Actors, Campaigns, and Observables. It will require flexibility and adaptability in a fast-paced and consistently evolving environment.
Strong written and verbal communications skills are a must.


Preferred Skills:
Required Qualifications:
Active USG clearance preferred 
Bachelor's Degree in Engineering, or or STEM major.
Demonstrated experience with hands on security systems engineering and systems development 
Designs and stands up security tools, components, applications, and servers that meet production specifications and project schedules.
Experience with the configuration, installation of SIEMs, Log Analysis tools, Security Endpoint technologies, and Network based security applications and appliances. 
Participates in large system and subsystem planning and integration projects.
Collaborates with hardware engineers on machine characteristics that affect software systems
Writes and updates technical documentation such as user manuals, system documentation, and training materials.
Troubleshoots problems and provides customer support for software operating systems, middleware and application issues.
Desired Qualifications:
Working understanding of the Splunk, Nessus, End Point security solutions a
Strong Scripting (Windows/*nix), Bash, Python, Perl 
Proficiency in creating and maintaining web servers (Tomcat, IIS)
Firm understanding of networks, systems and data center architecture
Certifications (GIAC Secure Software Programmer-Java (GSSP-Java), Web Application Penetration Tester (WAPT), GIAC Web Application Penetration Tester (GWAPT), GIAC Penetration Tester (GPEN), Cisco Certified Network Associate (CCNA), etc.)
Existing Subject Matter Expert of Advanced Persistent Threat or Emerging Threats
Closing Statement:
XOR Security offers a very competitive benefits package including health insurance coverage from first day of employment, 401k with a vested company match, vacation and supplemental insurance benefits.
XOR Security is an Equal Opportunity Employer (EOE). M/F/D/V.
Citizenship Clearance Requirement
Applicants selected are required to have a USG clearance, and be subject to additional government security investigation and must meet eligibility requirements – US CITIZENSHIP REQUIRED.