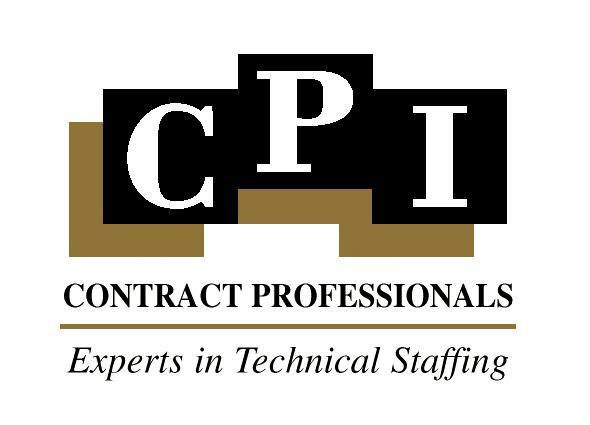 Cyber Services Delivery Manager / Info Security Analyst VI at Contract Professionals, Inc.
Santa Ana, CA
CPI is looking for a Cyber Services Delivery Manager to support our client's Network, Security and Voice Managed Services program on-site located in Santa Ana, California. This position will be a 6month contract to hire that requires you to be on-site.
The Cyber Services Delivery Manager is responsible for establishing a 7x24 Security Operations Center (SOC) operation, plus enhanced Threat Intelligence and Forensic capabilities, in support of the enterprise.  This role will be responsible for delivering these services to meet the defined service levels.  
US CITIZENSHIP OR GREEN CARD REQUIREMENT:
The assignment is a US Government Contrac which requires all applicants to be a US Citizen.
NO SUBCONTRACT REQUIREMENT:
No third-party applicants will be considered. If you are a third-party contracting company, please do not respond to this position.  
Responsibilities: (include but are not limited to):
The Cyber Services Delivery Manager is operationally and administratively responsible for the management, direction, work product and professional/technical development of the personnel performing work in four core discipline areas including: 24x7 Security Operations Center (SOC); Cyber Security Incident Response Team (CSIRT); Threat Intelligence; and Forensics. The Manager will set and enforce day-to-day and longer-term objectives for personnel and provide guidance and direction to prioritize the team's efforts.  The Manager will be responsible for the quality, cost and schedule performance of the Cyber Security team
Oversee daily operations performed by the SOC team, including the identification and response to security incidents;
Oversee threat intelligence and forensic functions;
Oversee daily, weekly and monthly reporting of Cyber Security operations; 
Manage team to facilitate completion of operational tasks and contract deliverables, briefings/presentations, and project reviews;
Ensure adherence to quality standards and review project deliverables;
Ensure performance to the budget for the Cyber Security operation;
Interface with all areas affected by Cyber Security services including other IT services 
Ensure compliance with all regulatory and administrative requirements imposed by the contract;
Oversee staff who evaluate, analyze, and propose operational and technical alternatives;
Review and provide input for the schedule and cost for work orders requiring Cyber staff
Direct technical teams and facilitate the integration of subtasks to ensure the optimal use of assigned resources and subcontractors;
Provide information regarding significant Cyber Security issues, provide actionable solutions in a transparent manner; and take corrective action to issues brought by client
Requirements:
Must be US Citizen and must be able to pass a Judicial Court System Background Check
Minimum fifteen (15) years of experience in Information Technology, with at least five (5) years of experience in Cyber Security leadership roles
Security Operations Center (SOC) leadership experience
Strong attention to detail and organizational skills.
Excellent written, verbal and presentation communications skills.
Strong analytical and problem-solving skills.
Education:
Minimum of Bachelor's Degree from an accredited college or university in Project Management, Business Management, Economics, Political Science, Computer Science, Engineering, Law, Government Contracting, Finance/Accounting, Cyber Security, or related disciplines
Minimum CISSP, CASP, CISM or equivalent certification 
 
CLEARANCE REQUIREMENTS:
Security clearance is NOT required, must be able to pass a Judicial Court System Background Check.
Applicants selected will be subject to a U.S. Government security investigation and must meet eligibility requirements for access to classified information. Due to the nature of work performed within our facilities,
U.S. Citizenship isrequired
.
Life Insurance
Medical, Dental and Vision
401K