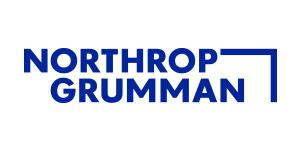 Cyber Systems Engineer at Northrop Grumman Corporation
Melbourne, FL
Job Description
Information Technology
Climb to new heights on yourjourney when you start Defining Possible with Northrop Grumman. Enjoy apurposeful career in aeronautics that is crucial to the way we connect andprotect our world across land, sea, and air. Bring your experience and take advantageof this opportunity to discover how you can start to push past possible andachieve your goals today. Enjoy a diverse, collaborative environment withprofessionals across the nation ready to help launch your career.
NorthropGrumman Aeronautics Systems has an opening for a Cyber Systems Engineerto join our team of qualified, diverse individuals. This position will belocated in Melbourne, Florida.
The successful candidate for this position encompasses knowledge and experience usingsystems or software engineering methodologies and techniques to includerequirements development and analysis at all stages of the lifecycle. Therole is responsible for Systems Engineering/Cybersecurity Engineering duties throughoutthe Systems Engineering V with an emphasis in one or more of the four areas:secure software, secure technology, secure networks and enclaves, and/or securerequirements and verification. Candidates shouldhave academic and/or work experience inone of the followingengineeringdisciplines: systems, network, software, mechanical, aerospace, electrical, or datasystems. Candidates should also have strong verbal and written communicationskills, strong team building skills, thrive in a fast-paced work environmentwith high expectations and significantly diverse assignments, and be comfortable working on large teams withtalented Engineers from other engineering disciplines.