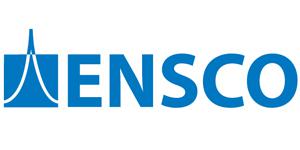 Cybersecurity Practitioner at ENSCO, Inc.
Orcutt, CA
Cybersecurity Practitioner
Job Description
ENSCO Inc is a diverse engineering and technology company that provides engineering, science and advanced technology solutions that guarantee mission success, safety, and security to governments and private industries worldwide. The Range Network Systems Engineering & Integration (RN SE&I) contract provides Systems Engineering and Integration (SE&I) support to the USAF Space and Missile Systems Center (SMC) Range and Network Directorate (SMC/RN). RN acquires services to modernize and sustain the Launch and Test Range System (LTRS), the Air Force Satellite Control Network (AFSCN) and the Space Training Acquisition Office (STAO).

ENSCO Inc. is seeking a Cybersecurity Practitioner to compile and develop Assessment and Authorization (A&A) packages IAW USAF implementation of the NIST Risk Management Framework (RMF).  In addition, the candidate will recommend and support systems engineering and integration of cyber relevant capabilities into AF mission systems and will work closely with Government Project Officers and Information Systems Security Managers to validate cybersecurity controls and solutions.  This work includes the administration and compilation of vulnerability assessments, RMF security controls assessment, compliance reporting, and authoring documentation. The candidate will understand the cybersecurity needs that support mission objectives and will assist the ISSE with development of system security frameworks and security CONOPS based on the allocated cybersecurity requirements.  The candidate will work in close coordination with the government stakeholders, system developers, and Security Control Assessors to assure that the correct security posture is captured in the artifacts to support an accurate assessment and subsequent certification decision by the Certification Authority.
Qualifications Required (Skills)
- BA/BS degree in Systems Engineering or closely related field or equivalent work experience
- Minimum 3 years of specific experience in cybersecurity
- Expertise in Assessment and Authorization
- Strong written and verbal communication skills
- Strong problem solving skills
- Understanding of the system certification process
- Experience with information assurance risk assessments
- Industry Cyber Security Certifications including CEH, SANS, SEC+ CE (per AFMAN 33-285 3.2.1.3 an IAT Level II)
- AN ACTIVE SECRET SECURITY CLEARANCE IS REQUIRED TO BE CONSIDERED FOR THIS POSITION FOR WHICH YOU MUST BE A U.S. CITIZEN. YOU WILL NOT BE CONSIDERED FOR THIS POSITION IF YOU DO NOT MEET THIS REQUIREMENT
Qualifications Desired
- Experience with Western/Eastern Range, Launch and Test Program and/or Air Force programs (Specifically the LTRS and AFSCN)
- One of the following Cybersecurity workforce certifications: CISA, GCIH, GCED, CISSP, or CASP CE (per AFMAN 33-285 3.2.1.3 IAT Level III)
- Experience working on a Cybersecurity project engineering team.
- Risk Management framework NIST 800-53, ISO 27001, IEC 62443, or NERC-CIP
- Understanding of information security principles, DoD STIGs, and A&A processes for systems
 
Internal Position Title
Systems Engineer III
Employment Status
Regular Full-time
General Education/Years of Experience
BS or equiv; min 3 yrs relevant exp
Background Check Type
7 year
Export Control and Licensing
None
Contract Award Contingency
No
Recruiter
Toya Carter-Williams
Division Description
The Aerospace Sciences and Engineering (ASE) Division is based in Cocoa Beach, Fla. ASE's primary focus is aerospace engineering and meteorological systems.

ENSCO's aerospace engineering efforts support launch range activities throughout the U.S. ASE employees reliably develop and evaluate highly technical systems for critical launch operations, including range instrumentation, safety and communications.

The ASE Division is the premier integrator of disparate weather systems and technologies to enhance safety, reduce cost, and lessen weather impacts on space launches, aviation and business operations. ASE's world-class meteorological capabilities, systems knowledge, and experience provide customers with systems that meet their exact requirements in a cost-effective manner.

Key customers include NASA, the Department of Defense, and commercial airlines.
 
Strength in Diversity
ENSCO, Inc. and its wholly owned U.S. subsidiaries are equal opportunity/affirmative action employers, committed to diversity in the workplace. All qualified applicants will receive consideration for employment without regard to race, color, religion, sex, gender identity, sexual orientation, national origin, disability, or protected veteran status, or any other protected characteristic under state or local law.
Tuition Reimbursement
Employee Events
Flexible Schedules
Life Insurance
Medical, Dental and Vision
Long Term Disability
Flexible Spending Accounts
401K
Vacation/paid time off
Professional Development
Military Leave
Paid Holidays
Paid sick days
Employee Referral Program