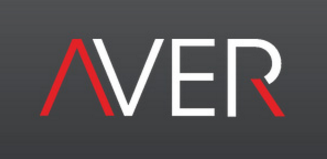 Cybersecurity Specialist at Aver Consulting
Arlington, VA 22207
AVER is looking to hire a Cybersecurity Specialist to support the integration of cybersecurity into the acquisition life-cycle for a new IT system. The role will support the collection of cyber threat information and perform threat assessments to inform cyber planning, reporting and recommendations.

Position requires U.S. citizenship and the ability to obtain and maintain a Government security clearance
Specific Duties and Requirements
Support the requirements community in evaluating material solution alternatives for cyber security requirements, including interfaces, performance and sustainability, formulating cyber security performance and affordability parameters and the identification of security-relevant intelligence parameters.
Support the initiation of cyber related program protection planning (e.g., counterintelligence, information security classification, operational security), FISMA compliance and Risk Management Framework (RMF) implementation activities.
Support planning and development of Acquisition Lifecyle and Systems Engineering Lifecyle program documentation, including the Systems Engineering Life Cycle Tailoring Plan CONOPS, ORD and the Test Evaluation Master Plan.
Support the development of a Cybersecurity Threat Assessment, Risk Assessment Report (Cybersecurity) and System Security Plan.
Minimum Qualifications
Bachelor's degree and at least 12 years of experience, with 6 years as a Cybersecurity Specialist.
Deep domain knowledge and understanding of current FISMA, FIPS, NIST, FedRAMP requirements and standards.
Hands-on experience conducting Security Controls Assessments (SCA) on various systems, including FISMA High cloud-based systems.
Experience developing and finalizing all security related artifacts required to complete an Authority to Operate (ATO) package.
CISSP, CISM, CompTIA Security, and/or CCSP certification.
Recent experience supporting DHS IT systems development activities.
Excellent verbal and written skills.
Must be able to work on customer site Monday - Friday.
Ability to obtain and maintain a government clearance (Public Trust).
Preference given to candidates with active DHS HQ EOD.
About Us
AVER is a verified Service Disabled Veteran Owned Small Business (SDVOSB) Technology and Management Consulting firm specializing in supporting Federal, State, and local government customers. We provide all of our clients the best customer experience by employing people that have a passion for consulting and who deliver real business value every day. we pride ourselves on anticipating our client's needs and delivering solutions with diligent execution. Our multi-disciplined staff are capable of doing more than just the primary duties, allowing our client's to spend less and avoiding inefficient single-track teams.