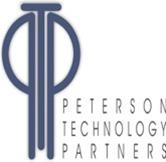 C Developer at Peterson Technology Partners
Chicago, IL 60656
The Senior Software Developer reports to the Application Development Manager. The Senior Software Developer's role is to design, code, test, and analyze software programs and applications. This includes researching, designing, documenting, and modifying software specifications throughout the production lifecycle. The software developer will also analyze and amend software errors in a timely and accurate fashion and provide status reports where required.

The position responsibilities outlined below are in no way to be construed as all encompassing. Other duties, responsibilities, and qualifications may be required and/or assigned as necessary.
POSITION RESPONSIBILITIES:
Work with business end users to determine requirements and propose approaches to address users' needs.
Analyze requirements to determine approach/proposed solution.
Design and Build Solutions using relevant programming languages.
Thoroughly test solutions using relevant approaches and tools.
Work in team environment to deliver business solutions.
Problem solve to address development and production issues.
EXPERIENCE AND QUALIFICATIONS:
10+ years' experience working as an application designer and software developer working with enterprise applications.
Hands-on software troubleshooting experience.
Experience with specific phases of the software development life cycle including requirements gathering, requirements analysis, design, development, and test.
Technically proficient.
Flexible and adaptable in regards to learning and understanding new technologies.
Ability to conduct research into software-related issues and products.
Highly self-motivated and directed.
Proven analytical and problem-solving abilities.
Ability to effectively prioritize and execute tasks in a high-pressure environment.
Ability to work both independently and in a team-oriented, collaborative environment.
Technically fluent in programming languages, including C, Java.
Knowledge of database design and file management techniques.
Knowledge of Service Oriented Architectures.
Knowledge of Web based Architectures
PREFERRED SKILLS:
EDUCATION:
College diploma or university degree in the field of computer science or software engineering, and/or 8+ years equivalent work experience.
Experience:
Proficient in (Minimum 7+ years): SQL, C, C++, UNIX, Shell
Scripting, Informix 4GL or similar
Thorough technical knowledge of development methodologies, design, and implementation
Analytical and design skills and the ability to use them concurrently on multiple products
Good communications and interpersonal skills
Experience working with an offshore development team
Bachelor's degree in Software Engineering or closely related degree years software development experience writing or testing commercial software
Excellent organizational and technical skills
Excellent oral and written communication skills in the English language
Self-motivated, takes initiative, and thrives in a team environment
Proven ability to multi-task and manage priorities
About the Company:
Peterson Technology Partners (PTP) has been Chicago's premier I.T. staffing, consulting, and recruiting firm for over 20+ years. Named after Chicago's historic Peterson Avenue, PTP has built its reputation by developing lasting relationships, leading digital transformation, and inspiring technical innovation throughout Chicagoland. Now based in Park Ridge, IL, PTP's 250+ employees have narrowed their focus to a single market (Chicago) and 4 core technical areas;
Application/mobile/web development and eCommerce

Data science/analytics/business intelligence/artificial intelligence

Information security/cybersecurity

ERP SAP/Oracle and project management/BA/QA
PTP exists to ensure that all of our partners (clients and candidates alike) make the best hiring and career decisions.
Connect: Web | LinkedIn | Facebook | Twitter | Instagram | YouTube
Review:Google | Glassdoor | Yelp
Apply:Dice | LinkedIn | Monster | Indeed | Glassdoor | All Openings
Peterson Technology Partners is an equal opportunity employer.

Employee Events
Employee Referral Program
Free Food and Coffee
Medical, Dental and Vision
Paid Holidays
Paid sick days
Parking
Professional Development
Vacation/paid time off