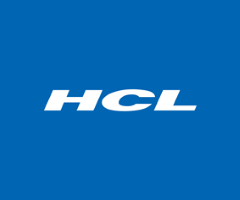 Data Analyst at HCL Technologies Ltd.
Ames Lake, WA 98052
Job Role : Data Analyst
Experience: 6+ months to 2 years
Job Description
Location : Redmond, WA ( Need only Local )
Data Scientist must have strong experience using a variety of data mining/data analysis methods, using a variety of data tools, building and implementing models, using/creating algorithms and creating/running simulations. They must have a proven ability to drive business results with their database insights. They must be comfortable working with a wide range of stakeholders and functional teams.
Qualifications for Data Scientist
Experience using statistical computer languages (R, Python, SQL, etc.) to manipulate data and draw insights from large data sets.
Knowledge of a variety of machine learning techniques (clustering, decision tree learning, artificial neural networks, etc.) and their real-world advantages/drawbacks.
Knowledge of advanced statistical techniques and concepts (regression, properties of distributions, statistical tests and proper usage, etc.) and experience with applications.
Excellent written and verbal communication skills for coordinating across teams.
We re looking for someone with 1-2 years of experience manipulating data sets and building statistical models, has a Master s or PHD in Statistics, Mathematics, Computer Science or another quantitative field, and is familiar with the following software/tools:
Knowledge and experience in statistical and data mining techniques: GLM/Regression, Random Forest, Boosting, Trees, text mining, social network analysis, etc.
Experience querying databases and using statistical computer languages: R, Python, SQL, etc.
Experience creating and using advanced machine learning algorithms and statistics: regression, simulation, scenario analysis, modeling, clustering, decision trees, neural networks, etc.
$81,462.00 - $122,490.00 /year
Data Analyst (General)
What is this?