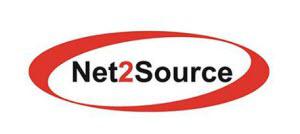 Data Analyst at Net 2 Source
Evanston, IL 60201
Net2Source, Inc. is one of the fastest growing IT Consulting company across USA. N2S is headquartered at NJ, USA with its branch offices in Asia Pacific Region. N2S offers a wide gamut of consulting solutions customized to client needs including staffing, training and technology.
 
Data Analyst
Location: Evanston, IL
Duration: 6 months + with option to hire. 
Interview: Phone and Face to Face 
Job Purpose:
Client is a suite of sanctions and caution lists from major sanctioning bodies, law enforcement agencies, and financial regulators worldwide. Client is looking for a Technical Data Analyst to support the Compliance Data team's watch list data collection and maintenance processes through the creation and maintenance of processes and programs that involve acquiring, transforming and loading watch list data into Client's watch list management system. This is an exciting opportunity to work in a team orientated fast-paced environment where your contribution will make a positive impact to the solutions we provide. 
Key Responsibilities:
• .
Net
knowledge would be very helpful.
• Assist in developing strategies for standardizing and consolidating processes used by the
Compliance Data team 
• Assist with technical tasks required in watch list data support for clients, partners and sales 
• Create requirement, specification, design and architecture documents for projects 
Key Skills Required:
• Bachelor's Degree (Computer Science or similar major or comparable work experience) 
•
Experience in performing analytics on data using databases 
• Analytical minded with strong problem solving skills 
• Ability to work under pressure and meet deadlines with ability to work overtime 
• Ability to learn new technologies quickly 
• Excellent
oral and written communication skills
• Able to independently make decisions and handle multiple tasks simultaneously 
• Self-motivated, reliable and able to work independently as well as in a team 
• Experience with one or more of the following:
Java, , .NET, ADO.NET, SQL
Thanks. 
About Net2Source, Inc.
Net2Source is an employer-of-choice for over 1000 consultants across the globe. We recruit top-notch talent for over 40 Fortune and Government clients coast-to-coast across the U.S. We are one of the fastest-growing companies in the U.S. and this may be your opportunity to join us!
Want to read more about Net2Source? , Visit us at
www.net2source.com
Srish Tripathi
Business Development Manager, Net2Source Inc.
Board: 201.340.8700 Ext 614| Direct: 201.301.2809
Email Id:
srish@net2source.com|
Website:
www.net2source.com
Address: 317 George St., Suite 220, New Brunswick, NJ 08901