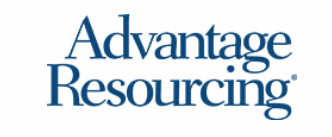 SAP Data Analyst at Advantage Resourcing
Houston, TX 77056
Are you a seasoned Data Analyst with SAP data conversion experience who is seeking a new challenge in a growth-oriented, innovative, and diverse environment? If so, then read further as this is the opportunity for you!


We are seeking a Data Analyst for our global client in Houston, TX. This position will provide SAP data conversion expertise to the functional work streams in the ERP Program.
Data will be converted from legacy SAP, systems into new instance of Oracle ERP cloud (for SCM and Finance functions) and new instance of Maximo (Asset and Work Management functions).

This is a key role to data migration and conversion activities in design, test and implementation phases of ERP system releases. Candidates should possess a background in Finance, or Supply Chain Management or Asset and Work Management related processes and systems. Candidates should also possess experience in data management, data conversion, and data quality and associated technical and functional processes. This role will also act as a liaison between Systems Integrator data conversion resources and internal data owners, data stewards and data custodians.

The ERP Program is critical to achieve centralized enterprise resource planning, synergy targets and strategic goals for the company.

Specific Accountabilities:

• Ensure data conversion scope is managed in accordance with ERP system releases; ensuring that the right data conversions are in place to support system testing, user acceptance testing and system go lives
• Engage Business SMEs to gather and derive data specifications and mappings and translating them into functional - technical specifications for development
• Review vendor created data conversion requirements and mapping specifications to ensure fit for purpose for client
• Perform SAP data extracts
• Collaborate with functional analysts and business SMEs to map data for conversion
• Perform data discovery by evaluating conversion data elements
• Execute data mapping of data elements for data conversion
• Perform quality assurance exercise to ensure data is mapped and transformed properly
• Perform data conversion
• Manipulate the data to meet import requirements while maintaining data integrity and timely conversions
• Act as Data Conversion Subject Matter Expert on team
• Analyzes and problem solves data issues in respective application portfolio to determine the best course of action
• Maintains domain Application-System knowledge and keeps abreast of solution development progress
• Participate in quality assurance testing
• Assists the business in System Integration Testing and User Acceptance Testing
• Providing technical assistance to the business in the use of information and data

Scope/Dimensions:

• This position does not have people leadership responsibilities and is an individual contributor role
• Decision Effectiveness limited to Perform although it is expected that successful candidates will relay recommendations, issues, and risks to the Functional Lead as necessary
Contacts (Working Relationships):
• Internal interactions will be Business SMEs within client across Finance, SCM and AWM
• External interactions will include Software partners (Oracle, Maximo and others) and System Integrators (Deloitte, Accenture and others)

Knowledge, Skills & Abilities:

• University degree in a related field, e.g., Computer Engineering, equivalent
• 7+ yrs. experience as a Technical Analyst, Functional Analyst, Project Lead, Business/Systems Analyst, or similar role
• Strong knowledge of relevant domain processes in Finance or Supply Chain or Asset and Work Management (e.g. Accounts Receivables (Finance), Sourcing (SCM), Maintenance Planning (AWM))
• Experience implementing ERP software modules including requirements and testing experience
• Knowledge of core SAP business application
• Experience using ETL tool Oracle ODI
• Technical skills such as SQL to support data activities
• Understanding of SAP-ABAP and debugging issues and to direct the developers in resolving them
• Ability to interpret process flow charts to understand what data is captured and how it travels between various applications and hardware components
• Advanced communication skills demonstrated through previous experience in the following contexts: multi-disciplinary project meetings, technical reviews with developers and SME's, leading group training sessions
• Highly developed organizational skills to prioritize tasks and complete work within defined timeframes in a fast paced program environment


ADVANTAGE RESOURCING IS AN EQUAL OPPORTUNITY EMPLOYER
Advantage Resourcing is committed to providing equal employment opportunity for all persons regardless of race, color, religion, sex,sexual orientation, gender identity, age, marital status, national origin, citizenship status, disability or veteran status.