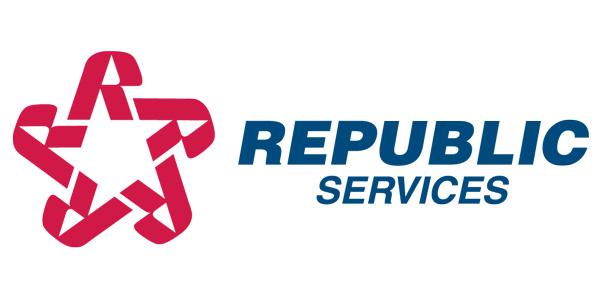 Data Analyst Marketing Segmentation at Republic Services
Phoenix, AZ 85054
POSITION SUMMARY:  The Data Analyst, Marketing Segmentation will be part of the Republic Services Digital Marketing team focusing on the deployment of omni-channel segmentation. This position will work closely with Sales, Product, IT, Brand and other business functions to leverage data to develop optimized digital experiences at the 1-1 customer level. The optimal candidate has a laser focus on how to deliver the most relevant experience to the customer across every channel through data and best practices from a wide range of industries. This candidate must also make deep connections across a range of disciplines and data teams throughout the enterprise.
PRINCIPLE RESPONSIBILITIES: 
Integrates data science & analytics thinking, product metrics, user experience research, competitive and market analysis, and Company goals to prioritize and drive segmentation efforts. 
Develops and owns an overarching data strategy to enable omni-channel experiences. 
Implements data governance for marketing including the creation of data quality KPI's, data integrity, data models, information architecture and data accessibility. 
Develops models from structured and unstructured data using statistical and analytics software suite to create customer segments most likely to decrease costs, increase profit and drive loyalty. 
Creates and oversees a centralized data management platform (DMP) for Marketing to power more effective programmatic ad spends and media buys. 
Ensures data is structured and organized to optimize automation across all marketing and sales channels. 
Provides insight into platform optimization for digital efforts by customer segments. 
Drives adoption of increasingly sophisticated technology including AI, predictive insights, machine learning, natural language learning, etc. 
Integrates with Enterprise Data, Sales Operations, Business Transformation, Analytics and Master Data teams to fully exploit Republic Services' Data. 
Coordinates segmentation efforts across digital marketing and aligns with offline experiences including PR, Customer Service and Brand. 
Serves as part of Enterprise Predictive Analytics team representing marketing business needs. 
Works with management to develop and iterate the roadmap for emerging capabilities within digital marketing. 
Performs competitive assessment to build benchmarks, determine user acceptance of related technology and create data KPI's. 
Performs other job-related duties as assigned or apparent. 
QUALIFICATIONS: 
Master's Degree is preferred 
 2-3 years of program experience leveraging marketing and sales data models and technologies (Salesforce including MarketingCloud, SalesCloud, and ServiceCloud preferred) 
Experience with Agile a plus 
2+ years of segmentation experience. 
MINIMUM QUALIFICATIONS: 
Bachelor's Degree or higher in Data Science, Statistics, Information Systems, Engineering, Computer Science, and Data Analytics or related discipline.
3-5 years in data architecture including the build of data warehouses, data quality and data migration.  
1-3 years of program experience with master data management strategy and execution. 
2-3 years in business process including process mapping and data visualization.  
The statements used herein are intended to describe the general nature and level of the work being performed by an employee in this position, and are not intended to be construed as an exhaustive list of responsibilities, duties and skills required by an incumbent so classified.  Furthermore, they do not establish a contract for employment and are subject to change at the discretion of the Company.