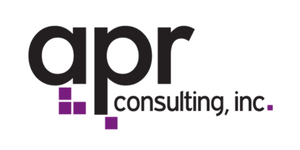 Data Analyst at APR Consulting, Inc.
Rosemead, CA 91770
Data Analyst 
Rosemead, CA
Pay Rate: $35.17/hr
Duration: 9 Months or longer

Job Duties:
Analyze and interpret data to identify reasons for low adoption rates for technology projects
Develop alternatives, present findings and recommendations, and consults with department, client organization, and/or corporate decision makers to increase adoption, usage and proficiency of key technologies.
Develop and implement technology adoption plans, including tactics that increase the adoption of targeted technologies.
Tactics may include but are not limited to SharePoint content management, audience analysis, technology optimization, implementation of surveys, evaluation of user readiness, management of key stakeholders and risk mitigation tactics.
Make decisions or recommendations to facilitate significant or complex business issues after considering various independently analyzed alternatives coming from within and external to the energy company.
Assist with 2018 UNITE Benchmark by providing support to lead MPP1
Coordinate, track and consolidate UNITE surveys and participation
Coordinate 2018 UNITE Benchmark meeting logistics
Participate in all 2018 UNITE Benchmark meetings and document process
Design and publish monthly Todd's Top Topics
Provide support to Technology Adoption and IT Performance team as needed
Qualifications:
3-5 years of experience conducting systems or data analysis
3-5 years of communications or change management experience
Advanced working knowledge of Microsoft Office products, especially Excel
Demonstrated experience using Microsoft PowerPoint to report out data trends and analysis
Bachelor's Degree 
Compensation and Benefits
We pay weekly every Friday, have direct deposit, and offer a competitive benefits package: Medical, Dental Vision, 401k plan, etc. - Benefits available shortly into this contract (30+ days - starting with the 1st of the month following 30 days of service).
Don't miss out on this amazing opportunity! If you feel your experience is the match for this position please apply today and join our team. We look forward to working with you!