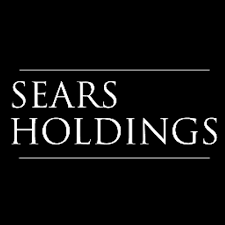 Data Analyst - SYW at Sears Holdings
Hoffman Estates, IL 60179
Job Description
Req/Job ID: 989756BR
Employing Entity: Transform SR Holding Management LLC
Employment Category: Regular, Full-time
Job Function: Analytics
Store ID: 58491: Sears Holdings Management Corp

In this role, your primary responsibility will be to partner with key stakeholders and lead the development of an analytics KPI reporting, dashboard and data tool kits needed to achieve business outcomes. You will be responsible for creating end to end analytics programs, from data sourcing to surfacing insights and driving action, for various aspects of the SYW business. You will also help translate data and identify meaningful explicit and implicit insights. You will be expected to use data to provide meaningful recommendations and actionable strategies to key stakeholders, and develop best practices, including streamlining of data sources and related programmatic initiatives. The ideal candidate will have a passion for working in white space and creating impact from the ground up in a fast-paced environment. Additionally, you will have a proven track record of thought leadership and impact in developing similar analytics and metrics based programs.
Job Requirements
Job Duties/Responsibilities:
Leverage data and business principles to create and drive data analysis, modeling and visualization.
Define and develop the program for metrics creation, data collection, modeling, and reporting marketing and operational performance
Work cross-functionally to define problem statements, collect data, build analytical models and make recommendations.
Be a self-starter, motivated by a passion for developing the best possible solutions to meet the needs of internal and external clients.
Identify and implement streamlined processes for data reporting and communication.
Use analytical models to identify insights that are used to drive key decisions across the organization.
Routinely communicate metrics, trends and other key indicators to senior leadership.
Provide leadership and mentorship to other members of the team.
Lead and support various ad hoc projects, as needed, in support of Facebook's Data Center strategy.
Build and maintain data driven optimization models, experiments, forecasting algorithms and capacity constraint models.
Leverage tools like R, Tableau, PHP, Python, Hadoop & SQL to drive efficient analytics.
Provide guidance and support to big data ETL engineer on performance and facilitate ETL performance tuning
Job Requirements:
1
Leverage data and business principles to create and drive data analysis, modeling and visualization.
5+ years of prior experience in a role with heavy emphasis on data analysis and metrics development.
3+ years of hands-on experience analyzing and interpreting data, drawing conclusions, defining recommended actions, and reporting results across diverse stakeholders.
3+ years of NoSQL, SQL development skills writing queries.
MongoDB, Kafka and/or TensorFlow experience a plus.
3+ years of hands-on project management experience.
3+ years of experience with data visualization tools.
3+ years of experience with packages such as R, Tableau, SPSS, SAS, STATA, etc.
3+ years of experience working with BigQuery.
3+ years of experience working within GCP/AWS environments.
2+ years of experience with scripting in Python or PHP.
Experience in creating and leveraging data driven models to drive business decisions.
Define and develop the program for metrics creation, data collection, modeling, and reporting marketing and operational performance
Strong working knowledge and background in probability, statistics, and machine learning
#Corporate, #Technology, #SYW
58491