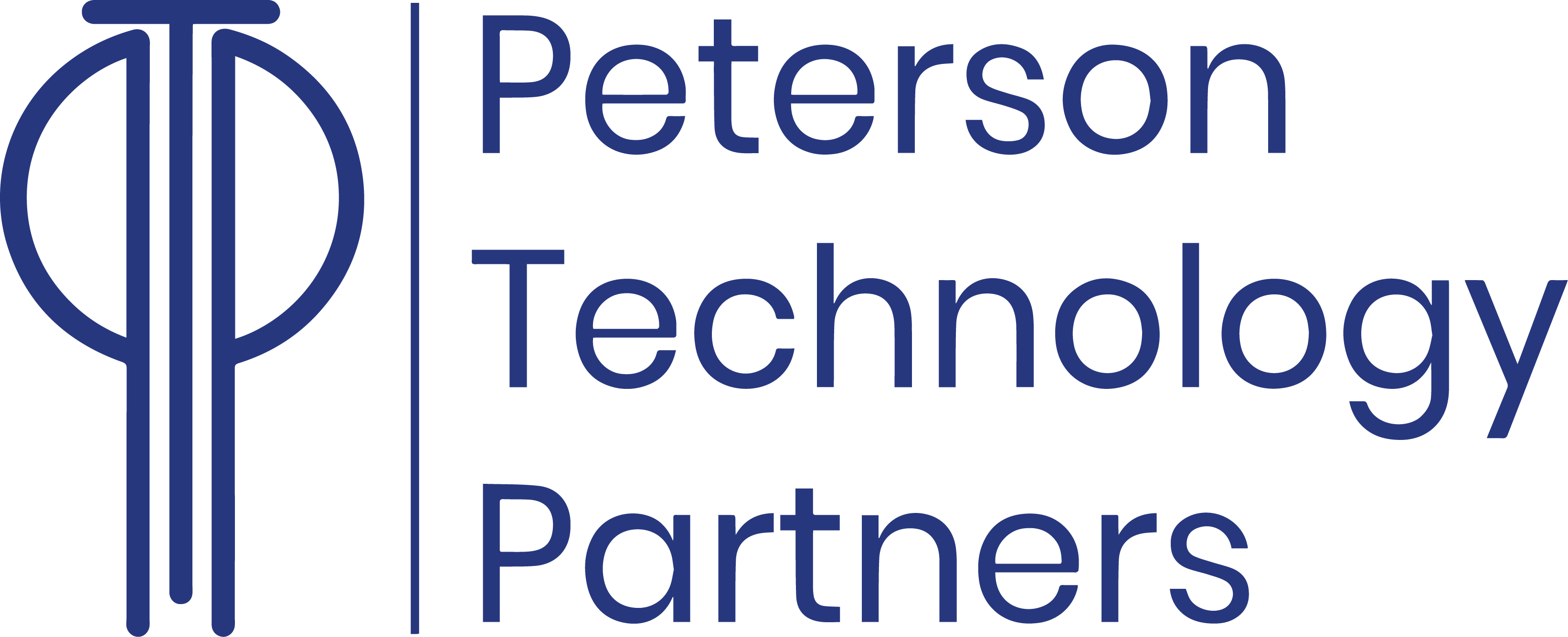 AVP Business Performance Analytics at Peterson Technology Partners
Chicago, IL 60606
Salary 140-175 Bonus 0-40% of base, performance based and completely discretionary AND 15% target equity bonus
Relocation is available for Dallas TX, or Chicago, IL

This position is aligned with senior leaders in Claims to develop strategies that optimize results. This position will help Consultants and Directors translate operational performance into a financial impact for a business unit outside of Claim. It leverages an understanding of analytics and the operating model to communicate results and identify opportunities or issues. An Assistant Vice President will develop and communicate results while building partnerships inside and outside of Claims. Key constituents are senior leaders in Claims, Product Management, Actuarial, Finance and Data Science. This role will be responsible for managing a portfolio of long-term strategic projects. It requires superior levels of personal and situational awareness and the ability to tailor the message for the audience and situation without direction. This role coaches actively to build a high performing team.
PRINCIPAL DUTIES AND RESPONSIBILITIES:
Working with business partners outside of Claims proactively monitors operational and environmental factors influencing loss trends (frequency or severity). Communicates operational and financial results fluently.
Mentors and coaches a team of Analytics professionals including individual contributors and managers. Actively looks for opportunities to help the team grow their skills and knowledge base.
Provides timely constructive feedback on performance to direct reports. Varies coaching style to help team members reach their full potential.
Independently manages a portfolio of long-term projects effectively. Identifies key dependencies and resource needs for each project. Does both proactively and checks in appropriately.
Leverages differences in perspectives and priorities within and across teams to optimize outcomes.
Actively searches for new ways to attract potential talent.
Proactively engages business partners to explore new approaches that may optimize results.
Proactively looks for opportunities to enhance the operational connection between Claims and functional areas.
Consistently drives change that keeps team skills relevant in the Analytics space. Identifies opportunities to increase capacity or efficiency through change management.
Assists with development of strategic plans
15% travel may be required
MINIMUM JOB REQUIREMENTS:
10+ years of experience working in professional Analytics environment
10+ years of experience in insurance industry
5+ years of experience in leadership role
Has experience in Claims Analytics, Product Management, Actuarial or Competitive Analysis
Demonstrates the ability to translate an operational change into a financial impact for the business
Understands the functional areas outside Claims (Product Management, Actuarial, Project Management)
Understands the functional areas in Claims (Material Damage, Casualty, Homeowners)
REQUIRED JOB SKILLS:
Ability to work effectively with other senior leaders in the organization both inside and outside of Claims.
Ability to apply descriptive analytics to analyze data and validate assumptions.
Demonstrates the ability to translate an operational change into a financial impact for the business.
Demonstrates the ability to design and execute professional development plans for a team that includes succession planning.
Project Recovery - ability to tailor scope & talent to meet deliverable dates.
Risk Management - understands and mitigates risk from novel projects.


About the Company:
Peterson Technology Partners (PTP) has been Chicago's premier Information Technology (IT) staffing, consulting, and recruiting firm for over 22+ years. Named after Chicago's historic Peterson Avenue, PTP has built its reputation by developing lasting relationships, leading digital transformation, and inspiring technical innovation throughout Chicagoland.
Based in Park Ridge, IL, PTP's 250+ employees have a narrow focus on a single market (Chicago) and expertise in 4 innovative technical areas;
Artificial Intelligence/Machine Learning/Data Science

Robotics/Robotic Process Automation (RPA)

Cyber/Data/Information Security

DevOps/DevSecOps
PTP exists to ensure that all of our partners (clients and candidates alike) make the best hiring and career decisions.
Connect: LinkedIn | Facebook | Twitter | YouTube | All Social Links
Review:Google | Glassdoor | Yelp | All Review Links
Listen:iTunes | Spotify | Stitcher | All Podcast Links
Apply:Stack Overflow | Dice | LinkedIn | Glassdoor | All Job Openings
Peterson Technology Partners is an equal opportunity employer.
Employee Events
Employee Referral Program
Free Food and Coffee
Medical, Dental and Vision
Paid Holidays
Paid sick days
Parking
Professional Development
Vacation/paid time off
78,958.00 - 112,131.00 /year
Data Analyst (Business Performance)
What is this?