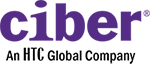 Data Engineer at CIBER, Inc.
Seattle, WA
Make a difference
Ciber Global
wants you. Come build new things with us and advance your career. At Ciber
Global you'll collaborate with experts.  You'll join successful teams
contributing to our clients' success.  You'll work side by side with our clients
and have long-term opportunities to advance your career with the latest emerging technologies.
 Job Description:
In this role, Candidate will be responsible for driving improvements across portfolio of offerings by using data. 
Working collaboratively with cross-functional teams, you will develop, drive, and oversee new strategies to ensure the growth of the business and the overall bottom line. 
As a Data Engineer, you will be architecting, building and supporting the analytic technologies that give internal customers timely, flexible and structured access to their data as a means to optimize marketing, scheduling and show development. 
You will interact with team members and internal customers to gather requirements and build robust and secure data flows. 
You will also own the design, creation, and management of extremely large datasets. 
You will be designing, implementing, and operating stable and scalable solutions. 
Excellent written and verbal communication skills are a must as the candidate will work closely with teams of diverse skills, mindsets and backgrounds. 
You will Interface with other technology teams to extract, transform, and load data from a wide variety of data sources using best Standard Practices in data modeling, ETL/ELT processes, and SQL, Python and Snowflake.
Basic Qualifications:
Bachelor's degree in Computer Science, Computer Engineering, Business Administration, Mathematics or a related field.
5+ years of industry experience as a Data Engineer or related specialty (e.g., Business Intelligence Engineer, Data Scientist).
3+ years Programming experience manipulating and analyzing data (Python or Scala).
Experience building robust and scalable data integration (ETL) pipelines using Airflow, SQL, Python and Spark.
Experience in data modeling, ETL development, and Data warehousing.
Data Warehousing Experience with Oracle, Redshift, Teradata, Snowflake etc.
Experience building data products incrementally and integrating and managing datasets from multiple sources.
Experience with Big Data Technologies (Hadoop, Hive, Hbase, Pig, Spark, Apache Druid) such as S3, EC2, and EMR (Spark) etc.
Lead the transformation of a peta-byte scale batch-based processing platform to a near real-time streaming platform using technologies such as Apache Kafka, Cassandra, Spark and other open source frameworks.
Preferred Qualifications:
MS, MBA, or PhD a plus from a top institution (Computer Science, Computer Engineering, Business Administration, Mathematics or a related field).
Experience working in AWS environment – preferably AWS Certification completed.
Software engineering mindset and strive to write elegant, maintainable code and you're comfortable working in a variety of tech stacks.
Practical Knowledge of Linux or Unix shell scripting.
Strong sense of ownership, urgency, and drive.
Software development and design.
Additional Information:
There are different roles under this manager of which this team manages the media data side and all the data from ratings and ad sales. 
As a team they are working to migrate on prem to AWS cloud.
This position will work at building pipelines for data movement and migration work.
Skills needed:
SQL/Python/Scala.
Must have AWS Cloud experience in migration.
S3.
This is a hardcore engineer role.
Required Education: Bachelor's degree or equivalent experience.
At
Ciber Global our consultants have access to a comprehensive benefits
package.  Benefits can include Paid-Time-Off, Paid Holidays, 401K
matching, Life and Accidental Death Insurance, Short & Long Term Disability
Insurance, and a
variety of other perks.

Calibri;mso-fareast-theme-font:minor-latin;mso-hansi-theme-font:minor-latin;
mso-bidi-font-family:Arial, sans-serif !important; Calibri;mso-bidi-theme-font:minor-latin;background: white; white;
mso-ansi-language:EN-US;mso-fareast-language:EN-US;mso-bidi-language:AR-SA;
mso-bidi-font-weight:bold">Ciber Global is an Equal Opportunity Employer
Minorities/Females/Gender Identity/Sexual Orientation/Protected
Veterans/Individuals with Disabilities.
Find a purpose
Embrace emerging technologies,
create inventive solutions and meet intriguing client challenges. Be a part of something bigger working on teams that make a difference and transform business.
Move ahead
No matter where you are in your career, you can work to move to the next level. You'll work hand in hand with top-tier talent and be part of a team focused on the technologies that lead the way to exciting technological changes.