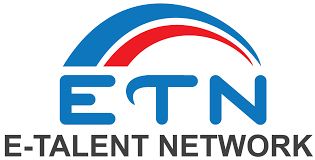 Data Entry Clerk - 8,000 KPH MUST at E-Talent Network
Tulsa, OK 74146
Job Title: Data Entry Clerk - 8,000 KPH MUST
Location: Tulsa, OK 74146
Duration: 2 Months

Job Description:
The Data Entry Specialist pulls individual medical files from the storage box, identifies required data fields from each file, and enters that information into the database for the client. One box at a time is carried to the workstation, where individual files are pulled and data is entered.
When all files have been reviewed, they are returned to the box, which is in turn carried back to the pallet.
Maximum storage height on each pallet is 5 boxes.
Except for the periods when boxes are physically being moved (5% of time), work is performed from a seated position (95% of time).
Performance is measured based on the number of key strokes.
Roles & Responsibilities:
Must maintain consistent high frequency of keystrokes (10,000 kph), with 100% accuracy confirmed by 'double key' verification
Carry cartons ranging in weight from 30-50# for distances up to 20 feet on a frequency of one box every 5-7 minutes
Lift and lower cartons from/to pallet and from/to workstation.
Cartons range in weight from 30-50#, with lift heights ranging from 13" to 45", on a frequency of one box every 5-7 minutes.
Most work is seated but involves intensive and constant keying of information into data system.
Employee carries one carton of documents to/from pallet to computer workstation on average every 5-7 minutes.
Carton weight ranges from 30-50 lbs.
Carry distance may be up to 15-20 feet. Hand height for pulling or returning carton to pallet ranges from 13" to 45".
About our Company: -
E-Talent Network is responsible for carrying out the recruitment process and is a service provider for 22nd Century Technologies.
22nd Century Technologies is a business enterprise that supports demanding staffing programs for Corporations and State and Local Government Agencies. Its journey began in 1997 by supporting large Federal contracts which nudged us in the direction of creating large candidate pools across the country. Over the last 20 years, we have built a strong business model that is carefully constructed to deliver on multiple facets. We have proven past performance of providing services that exceed our clients' expectations. Today 22nd Century technologies supports clients in all 50 states and has grown to be a company that is trusted and sought for providing a complex mix of workforce solutions. With a firm grip on the entire spectrum of staffing solutions, we have placed more than 500,000 skilled resources and delivered 15 million+ man-hours.
"22nd Century Technologies is an Equal Opportunity Employer" and "US Citizens & all other parties authorized to work in the US are encouraged to apply."
E-Talent Network is proud to service TSCTI recruitment needs with Our Global Delivery model with 110 recruiters, data miners and research analysts working across multiple time zones is backed by an internal database of 2.4 million resources across all major industries.