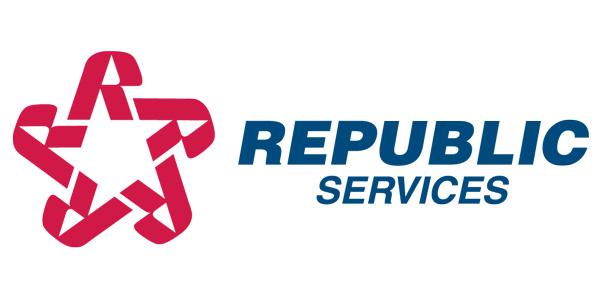 Data Governance Analyst I at Republic Services
Scottsdale, AZ 85260
POSITION SUMMARY:  Want to effect real, tangible change at a Fortune 500 company? Republic Services is undergoing a Company-wide transformation, making major investments in our technology platforms, and defying conventional thinking on competition in the Waste & Recycling Services industry. We are looking for the best and brightest to join us in changing the way we engage and serve our customers. We seek enthusiastic individuals who are excited about working in a fast, dynamic environment and want to be meaningful contributors in our rapid technology evolution. The Data Governance Analyst collaborates in technical solutions development and facilitation of cross-functional business collaboration; and provides recommendations in business data strategy, data quality and standardization improvement. The Data Governance Analyst will work with large amounts of data spanning across multiple systems and must have the ability to synthesize data, interpret relationships, define impacts, and suggest process or procedure improvements, as well as metrics to monitor success and effectiveness of implemented solutions.
PRINCIPAL RESPONSIBILITIES: 
Assists senior analysts in building business glossary and metadata using the Informatica Data Quality toolset or Microsoft Suite of Tools.
Monitors and reports on data quality metrics and exceptions using at least two of these visualization tools: Qlik, Tableau, Informatica Analyst Scorecards, Microsoft Business Intelligence stack.
Assists senior analysts in documenting data quality standards, business rules, and exception feedback loops using the Informatica suite of tools and/or Microsoft Business Intelligence stack. Ensures data is compliant with defined quality requirements.
Assists senior analyst in the gathering of business requirements and translates them into Data Solutions Specifications.
Participates in change management activities required to fix data quality and process issues.
Monitors data quality trends for key data assets, and reports findings to the appropriate stake holders.
Assists in the creation of functional, system, user and reporting requirements, including Use Cases, Process Flow Diagrams, Report Specifications and Data Mapping & Flow Diagrams.
Performs other job-related duties as assigned or apparent.
PREFERRED QUALIFICATIONS: 
Master's in Computer Science, Information Technology, Systems Engineering or related field preferred 
Practical experience in performing data analysis activities using at least two of the following data management tools: SQL scripting, Microsoft Excel-Macros/Look-Up Tables, Informatica or other Data Quality tools
Ability or experience presenting and reporting on results of data analysis using data visualization tools, such as Qlik, Tableau, MS Excel Charts.
Ability to interact with IT personnel on all levels to resolve issues and provide solutions in a timely manner.
Knowledge of the Software Development Lifecycle (SDLC).
Ability to work independently, and complete tasks as assigned.
Excellent written and verbal communication skills.
MINIMUM QUALIFICATIONS:
Bachelor's degree or higher in Computer Science, Information Technology, Systems Engineering, or related field. (Required)