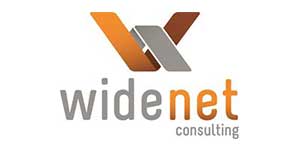 Data Privacy Project Manager at Widenet Consulting
Seattle, WA
Job Description
Summary:
Our Client's Marketing & Data Team is looking for a Project Manager whose action-oriented mindset will foster continued growth throughout their leading brands. Ideal to have Data Privacy (GDPR, One Trust tool, CCPA experience) and sales – marketing experience. Essential to have leadership skills, working with senior cross functional leadership of the organization, gaining commitment, and alignment to Data Privacy initiatives and following through on project execution.
The Project Manager is responsible for planning, tracking and managing the projects they are assigned. You will work with Project Management leadership to assist in developing strategic direction for projects. You will work directly with Legal, Sales & Marketing, Research & Development, and Supply Chain to develop tactical plans to meet project objectives. You may also provide administrative support to a Director as required
Responsibilities:
Prepare, obtain management approval, track, and report on, the project plan
Utilize PM tools to ensure appropriate key project documentation is prepared throughout project lifecycle (charters, business case, work orders, design input/output form, financial templates, etc.)
Identify project resource needs & work with PM leadership to ensure projects are properly supported
Work with team to analyze risk and identify contingency plans. Review contingency plans with PM leadership
Perform 'Lessons Learned' after major launches and drive learnings into the management of future projects
Keep all stakeholders informed of progress and issues.
Involve functional expertise in design reviews and key decisions
Where possible, resolve conflict and interface problems within the project. Get appropriate management involvement when needed.
Qualifications:
BA/BS degree from an accredited institution preferred. At least 2 years of college education required
5+ years CPG industry experience (Data Privacy, R&D, Marketing, Manufacturing)
Reference Number: 5273