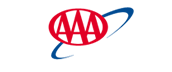 Data Scientist II at AAA OHIO AUTO CLUB
Costa Mesa, CA
Teamwork. Integrity. Dedication.
Together, we make a difference.
If you are a career-minded, service-driven professional looking to join a fast paced organization then you have come to the right place. AAA is a member service organization affiliated with the national AAA network. With offices across the U.S., we're united by common mission and common values of excellent member service. With more than 14,000 employees in 21 states, we provide legendary service to 16 million loyal members. With a constantly growing membership, we are always welcoming dedicated professionals looking to challenge themselves and build a career within our dynamic organization. You will find that being part of a very successful team is extremely rewarding.
Description:
The Automobile Club of Southern California is seeking career-minded individuals for our Big Data Scientist II opportunity in Costa Mesa, CA. This individual will work together with the Big Data Team to provide technical and analytical support for various big data projects. The Big Data Scientist II will be expected to understand the business goals/needs, utilize big data technology to ingest and analyze large amounts of data, and transform findings into actionable business opportunities.
Responsibilities include:
Defining project requirements, building SQL/HIVE databases, job automation, using analytical tools to find trends and predictive characteristics, developing and automating reports, data visualization, and exploring new analytical and big data tools.
The candidate must possess clear communicative skills to work in a highly collaborative and fast-paced team environment.
A successful candidate must have the ability to understand complex business problems to ensure projects are leveraging the appropriate technology and analytical tools in the delivery of a comprehensive solution.
Qualifications
Bachelor's Degree with an emphasis on Quantitative Analysis or technology
Experience working with relational databases
Ability to communicate clearly to business owners
Must be proficient w/ SQL
Knowledge of Hadoop (HDFS, Sqoop, Pig, Hive…) preferred
Working experience and proficient with modeling tools such as R or Python
SAS/Unix/Linux/Java experience is desired
Working experience with Tableau a plus
Data Mining/Data Warehousing/Business Intelligence experience a plus
Able to think outside the box and understand the big picture thought process
Training:
Our comprehensive and employee centric training facility located in Costa Mesa provides training programs to help employees acquire various skills necessary to do their jobs and to support career development.
Benefits:
· Health Coverage for Medical, Dental, Vision
· Paid time off including Vacation, Illness and Holidays
· Life Insurance
· Disability Coverage
· Pension
· 401k Savings Plan
· Employee Discounts
· Career opportunities across multiple business lines and states
"Creating members for life by exceeding our members' expectations through valuable products and legendary service."
AAA is an Equal Opportunity Employer.
The Automobile Club of Southern California will consider qualified applicants with criminal histories for employment pursuant to the Los Angeles Fair Chance Ordinance.