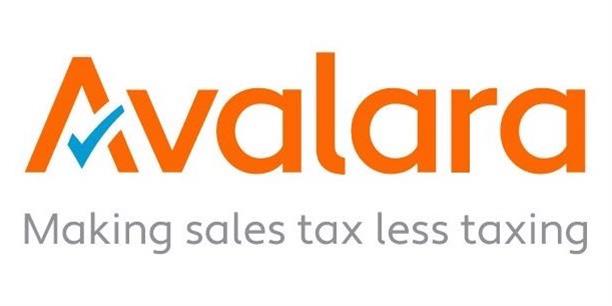 Data Scientist at Avalara
Seattle, WA
Job Description:

A data scientist at Avalara will be responsible for gathering business requirements, understanding complex product, business and engineering challenges, compose and prioritize research projects and then execute them in partnership with other data scientists, data analysts as well as leverage the work of our data engineering team.

Have direct ownership of corporate metrics, ensure accuracy, timeliness and intent of all published data products within area of ownership by our team and all other teams within the company. Have executive visibility and influence capability.

Strong communication skills, data driven product and corporate excellence culture a must.

Experience with requirements of data security, data privacy and legal / jurisdictional compliance and governance a must. 


Other Responsibilities :

- Build a long term 'data analytics stack' for Avalara. Work with the product managers, DBA teams and broader engineering teams build scalable data orchestration, transformation and reporting streams that can capture and prepare billions of transactions per day for customer reporting.


- Build strong and captivating data visualizations in PowerBI/Tableau  Experience building powerful dashboards which are embedded in web and mobile applications is a major plus.
- Practice/Implement data security, encryption and masking policies across various data sets and data sources. 
- Develop and manage end-to-end project plans and ensure on-time delivery.
- Communicate status and big picture to the project team and management.
- Work with business and engineering teams to identify scope, constraints, dependencies, and risks.
- Identify risks and opportunities across the business and drive solutions. 
Minimum Qualifications
* 3+ years combined in data engineer, business intelligence and in-app embedded analytics.
* Advanced SQL, scripting (Python or R) and advanced data visualization experience a must.
* Bachelor's degree in Computer Science or Engineering
* Experience managing efforts in distributed systems and/or developing large scale web applications
* Proven ability to combine business acumen, technical acumen and process expertise to define client (internal/external) engagement and program execution
* Ability to communicate effectively with technical and non-technical stakeholders across multiple business units
* Excellent problem-solving skills
About Avalara


Avalara helps businesses of all sizes achieve compliance with transaction taxes, including sales and use, VAT, excise, communications, and other tax types. The company delivers comprehensive, automated, cloud-based solutions designed to be fast, accurate, and easy to use. The Avalara Compliance Cloud® platform helps customers manage complicated and burdensome tax compliance obligations imposed by state, local, and other taxing authorities throughout the world.
Avalara offers more than 600 pre-built connectors into leading accounting, ERP, ecommerce and other business applications, making the integration of tax and compliance solutions easy for customers. Each year, the company processes billions of indirect tax transactions for customers and users, files more than a million tax returns, and manages millions of tax exemption certificates and other compliance documents.
#LI-POST