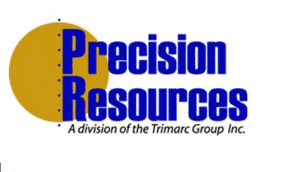 Data Warehouse Analyst at Precision Resources
Chicago, IL 60601
Precision Resources, a division of the Trimarc Group Inc., is presently searching for a Data Warehouse Analyst for a contract to permanent position for one of our clients in Chicago, IL.  This position is responsible for the development and maintenance of data warehouse and analytical environments to support financial, management and statutory reporting requirements along with enhancing and facilitating corporate decision-making capabilities.
Position Responsibilities:
Independently work with business customers and members of the EDS team to create solutions that support reporting, analytic and warehouse needs using the appropriate platforms and tools.
Analyze business requirements and work with client areas to produce functional specifications for use as reference in creation of reporting and analytical solutions.
Perform the first level of testing for a new and/or enhanced functionality and provide support for user acceptance testing.
Analyze source data to understand relationships and determine business rules.
Assist in designing the data warehouse and assure that data is stored and maintained in consistent formats.
Create source to target mapping documents to transform the source data into the target warehouse and test final transformations.
Develop and/or maintain relationships with business customers to identify and acquire additional data sources to incorporate into the warehouse.
Train and assist users with retrieving data from the warehouse.
Provide guidance in the creation of reporting and analytical solutions.
Position Qualifications:
Requires a bachelor's degree or equivalent certifications in technical system design.
4+ years of experience developing data warehouse solutions preferably within the insurance industry.
Sound understanding of data warehouse best practices, relational data structures and dimensional data modeling.
Strong knowledge of current relational database and big data software and query concepts
Advanced SQL skills
Experience supporting large scale Enterprise Data Warehouses
Ability to analyze and solve complex problems and to work independently on multiple tasks
Must be able to communicate effectively verbally and in writing with technical and non-technical associates
US Citizen or Green Card required. 
No C2C candidates will be considered for this position.
Precision Resources, a division of the Trimarc Group Inc., is one of the fastest growing consulting and recruiting firms providing top-tier Information Technology professionals in the southeast.
Our IT Consulting and Recruitment Division is strengthened with our ability to match talented and experienced Information Technology professionals to the unique business needs of our clients. Our team-based approach allows us to combine our experiences in the IT industry to develop effective, customized solutions quickly and efficiently. Since we focus on building long-term relationships, we are always striving to provide higher quality service and produce better results.
We have become a strategic partner for Fortune 500 firms as well as small to medium sized companies because of the ability to quickly develop effective, customized solutions for time-sensitive initiatives for our clients.  From contract and consulting, to contract to hire and permanent placement, Precision Resources has a solution to meet your needs.
90,000.00 - 100,000.00 /year