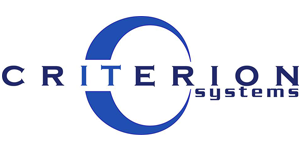 Database Administrator, Senior at Criterion Systems
Las Vegas, NV
For immediate consideration, please apply directly: https://careers-criterion-sys.icims.com/jobs/1328/database-administrator%2c-senior/job

Overview
At Criterion Systems, we developed a different kind of business—a company whose real value is a reputation for excellence built upon the collective skills, talents, perspectives, and backgrounds of its people. By accepting a position with Criterion Systems, you will join a group of professionals with a collaborative mindset where we share ideas and foster professional development to accomplish our goals. In addition to our great culture, we also offer competitive compensation and benefit packages, company-sponsored team building events, and advancement opportunities. To find out more about how Criterion can help you take your career to the next level please visit our website: www.criterion-sys.com.
Responsibilities
Criterion Systems is seeking to hire a Senior Database Administrator to support a government customer in Las Vegas, Nevada. The Senior Database Administrator will support Department of Energy/National Nuclear Security Administration Cyber Security Task Order information technology database administration functions. This position will also support the Network Operations Manager in areas of systems administration functions as required. Our staff provides cyber security support to the Department of Energy National Nuclear Security Administration.The duties and responsibilities for the Senior Database Administrator (DBA) position include, but are not limited to, the following:

Operation and maintenance of all databases utilized by the organization for development and production support of program functions and services.

Utilize Red Hat Linux and Microsoft Windows administration skills in coordination with other senior engineers to configure the organizations' database systems for optimum performance, reliability, and security

Database platforms currently include:  Oracle, MySQL, and Microsoft SQL Server.  Other databases and management tools may be added as requirements dictate.

Installation and upgrade of database server and application tools

Provide requirements for database storage to storage engineers, and project future storage requirements for the organization's database systems

Modify database structures from information provided by application developers

Generate various reports by querying from database or from management tools

Manage database accounts, credentials, and security configurations

Ensure compliance with database vendor license agreement

Monitor and optimize the performance of the database

Plan for, implement, and conduct backup and recovery methods for database information

Act as the focal point for the organization for interactions with database vendors providing technical support

Actively engage with database vendors and systems security teams to ensure current versions, patches, and security fixes are applied to databases

Research and test all database application configurations, patches, and updates before and after deployment.

As a senior engineer, and the team's database subject-matter expert, collaborate and communicate with team members, supervisors, management, and customers regarding the organizations' databases to ensure efficient operations and effective use of database resources.

Timely, effective communication is required regarding:

Operational status of database systems

Status of project tasks assigned

Known obstacles to accomplishment of assigned duties or project task completion

Completion of operational and project documentation

Identify operational efficiencies, enhancements, and areas for improvement.

Collaborate with peers to develop new approaches to resolution of technical problems.

These are the primary responsibilities of your position.  However, as with any position, additional requirements may exist, based on business and mission demands.
Qualifications
US Citizenship (no dual citizens)

Bachelor Degree or equivalent work experience in Computer Science, Information Technology or related discipline. Four years of work experience can be substituted for bachelor's degree.

Six (6) years of related experience with duties above

Minimum 4 years experience with Oracle 11/12 in a Linux environment (preferrably RedHat)

Demonstrated system administration experience in an Oracle RAC environment to include:

Oracle RAC installation and setup of client support databases

Utilization and management of Oracle Recovery Manager (RMAN) for backup and recovery.

Installation of Oracle quaterly patches; installation of monthly RedHat patches

Import/export of databases

Configure Oracle RAC to conform with government STIG requirements

Manage multiple images of production environments across several security enclaves

Strong skills in PL/SQL programming

Demonstrated ability to work both independently and collaboratively with local and remote staff

Ability to work on multiple projects concurrently; assess priorities and operate in a flexible manner in order to meet the dynamic needs of the team

Ability to work onsite in Las Vegas

Ability to lift 50 pounds

Clearance requirement

:

Applicants who have a current DOE Q or DOD TS clearance are preferred. Applicants who do not have a current clearance must be able to pass the appropriate background investigations to attain one
Desired Skills
Ability to obtain and retain Security+ or CySA+

Administration experience with PostgreSQL, mySQL, and SQL Server RDBMS
Criterion Systems, Inc. is committed to equal employment opportunity and non-discrimination at all levels of our organization.  We believe in treating all applicants and employees fairly and make employment decisions without regard to any individual's protected status: race, ethnicity, color, national origin, ancestry, religion, creed, sex/gender, gender identity/gender expression, sexual orientation, physical and mental disability, marital/parental status, pregnancy (including childbirth, lactation, and related medical conditions), age, genetic information (including characteristics and testing), military and veteran status, or any other characteristic protected by law. For our complete EEO/AA and Pay Transparency statement, please visit https://careers-criterion-sys.icims.com/.
76,174 - 112,532 /year
Database Administrator
What is this?