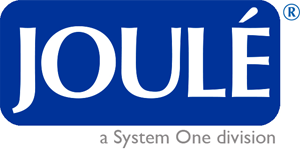 Database Administrator - SQL Server II (Experienced) from Joule
West Point, PA 19486
Title: Database Administrator - SQL Server II (Experienced)

Location: West Point, PA


Schedule: 8am to 5pm Mon – Fri.


Type: Temporary


Start date: ASAP


Responsibilities:
Serving as an MS Access/VBA/SQL expert to convert several existing and critical MS Access databases into a SQL server environment.
Normalizing all data tables from the multiple databases developed in the MS Access platform upon conversion to the SQL server platform and replacing MS Access-developed queries into stored procedures in SQL server to enhance and maximize database performance across the Clinical Supply network, including overseas sites.
Develop web-based front-end user forms (likely in ASP) to replace MS Access for corporate-wide use to all Clinical Supply sites, including sites overseas.
Develop code for the converted databases to automate various MS Office applications such as MS Word, Excel, and Outlook to maintain automatic document creation and email notifications currently supported in the MS Access platforms.
Develop and maintain code for the converted databases to retrieve documents from our MIDAS (Documentum) system upon request by end users of the database. 
Requirements:
Bachelor's Degree in an appropriate scientific or business field of study
Minimum of four (4) years' experience in the Pharmaceutical or equivalent industry is (preferred), not required.
Strong technical knowledge, skills, and experience in Microsoft Access, Excel, Word, Outlook, including knowledge of macros and VBA coding supporting these MS Office applications.
An ability to understand, decipher, improve VB code to enhance performance of database tools already developed and move them to a SQL server environment.
Expert Visual Basic and SQL programming language, especially the ability the convert MS Access queries into stored procedures in SQL server, the ability to understand and develop custom functions, and the ability to design complex SQL SELECT statements to retrieve data needed by end users from underlying data tables.
An ability to make decisions independently in database design, while preserving intent and functionality of current existing systems, and to make progress quickly without continuous oversight.
Strong knowledge and capability with web-based user interfaces that run through Internet Explorer and Google Chrome
An ability to teach supervisors of the project on the design and coding of the converted databases.
Expertise in other MS office programs
Excellent verbal and written communication skills as well as presentation skills
Strongly developed cross-functional teamwork and collaboration skills
Experience directly related to the development of Quality Standards and core requirements for Market Supply and / or Clinical Supply
An ability to easily present DB concepts and skills to team members less-versed in DB design.
An ability to demonstrate developed DB functionality to end users in a clear, efficient manner. 


 


Joule, a System One division is a leader in specialized workforce solutions and integrated services. With more than 6,000 employees and roughly 50 offices throughout the U.S. we provide scientific, clinical, engineering, energy, IT, legal and administrative staffing services.  For more than 40 years, we have delivered workforce solutions and integrated services to clients nationally.