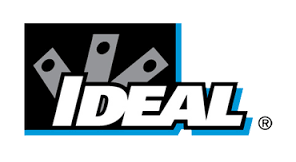 Database Administrator at Ideal Industries
Sycamore, IL
Overview
IDEAL INDUSTRIES, INC. is a global enterprise with companies serving technicians and workers across a wide range of industries, from electrical to construction to aerospace to automotive. Our products have been instrumental in helping mankind reach from the South Pole to the Moon, and are paving new paths for the future.  
IDEAL is a global, growing multi-national corporation creating some of the world's most innovative technology, yet at our heart, we are a family business. This unique balance makes us unlike any other company.  It gives us the patience to let industry-transforming innovations come to fruition.   And the ability to invest in our communities, bringing jobs and capital to the places we live.
The Database Administrator will design, develop, and writes database code (stored procedures, scripts, triggers) and Integration Services packages for standalone use or for use by application programs. Maintains Microsoft SQL databases in development, testing, and production environments. Implements and maintains adherence to accepted security standards. Oversees the stabilization and performance optimization of production databases. Functions as a Subject Matter Expert on database development and support.
Responsibilities
Work closely with business leaders and IT leadership to produce detailed specifications and write high quality source code to program applications within deadlines.
Maintains SQL databases in development, Quality Assurance, and production environments.
Responsible for supporting Microsoft SQL data base platforms to include performance tuning, monitoring and troubleshooting. When performance issues arise, participate in determining the most effective way to increase performance including hardware, server configuration changes, or index/query changes
Acts as a technical resource for application/data support, data administrators and others.
Creates databases, table spaces, tables, indexes, triggers, procedures, SQL Reports and all other objects.
Develop and Support SQL Integration Service packages.
Test, troubleshoot and debug applications.
Maintains accurate and up-to-date database system documentation.
Administer SQL Reporting Services implementation in development, testing and production.
Qualifications
Bachelor's Degree in Computer Programming, Computer Science, Software Engineering or related field with programming coursework.
Knowledge of .Net and web based programming technologies.
Ability to program in languages such as C#, Java, SQL, etc.
Understanding of software design and programming principles.
Experience with all facets of the SQL Server Services group: Database Services, Reporting services, Integration Services.
Demonstrable ability to work to and achieve tight deadlines
Knowledge working with Windows server, including Active Directory
Knowledge of following the Software Development Life Cycle
KNOWLEDGE, SKILLS AND ABILITIES:
High Jump WMS highly preferred
Microsoft NAV highly preferred
JET Reports highly preferred
Ability to solve problems through systematic analysis of processes with sound judgment; Has a realistic understanding of relevant issues 
Ability to manage large amounts of complex information easily, communicate clearly, and draw sound conclusions.
Resiliency in adapting to a variety of situations and individuals while maintaining a sense of purpose and mature problem-solving approach is required.
Ability to function in a fast-paced environment with multiple activities occurring simultaneously while maintaining focus and control of workflow.
Prioritize and manage actions to meet changing deadlines and requirements within a high volume, high stress environment.
IDEAL INDUSTRIES is an Equal Opportunity/Affirmative Action employer. All qualified applicants will receive consideration for employment without regard to race, color, religion, sex, national origin, disability, or protected veteran status.