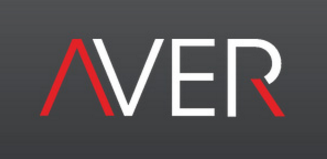 Database Specialist at Aver Consulting
Washington, DC 20005
AVER is seeking a Database Specialist with federal financial management experience to support our Government customers by providing database administration and data management services. This role will support large Federal financial data management and data clean-up effort.
Specific Duties and Requirements
Prior experience with Oracle relational database management system (RDBMS) and federal financial applications and data.
Proven expertise supporting the creation of database objects and have the ability to troubleshoot issues related to data management and data cleansing services.
Knowledge and experience working with Business Intelligence (BI) and reporting software (i.e., OBIEE/OBIA, Microsoft SQL server Reporting tools, MS PowerBI, Tableau, etc.).
Define and create data structures for schemas including tables, views, indexes, among others.
Familiarity with SQL & PL/SQL to facilitate effective Extract, Transform, Load (ETL) strategies for various data types.
Ability to develop user views, generate data models, and prepare Data Definition Language (DDL) using scripts and/or tools.
Experience handling large datasets combined with an understanding of advanced data analysis functions and calculations.
Minimum Qualifications
Bachelor's degree in related field, or higher.
At least 5 years of professional experience working with Federal financial systems.
Strong Microsoft Excel skills
Knowledge of NIST, FISMA, and related Federal security directives.
Must be able to work on client site full-time, Monday – Friday
Position requires U.S. citizenship and the ability to obtain and maintain up to a Secret clearance
About Us
AVER is a verified Service Disabled Veteran Owned Small Business (SDVOSB) Technology and Management Consulting firm specializing in supporting Federal, State, and local government customers. We provide all of our clients the best customer experience by employing people that have a passion for consulting and who deliver real business value every day. we pride ourselves on anticipating our client's needs and delivering solutions with diligent execution. Our multi-disciplined staff are capable of doing more than just the primary duties, allowing our client's to spend less and avoiding inefficient single-track teams.