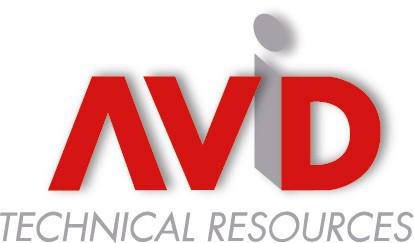 DBA II at AVID Technical Resources
Des Moines, IA
AVID Technical Resources is partnering with our client to find a Data Base Analyst II for a permanent opportunity in Des Moines, IA. 
Work in an agile environment to design, develop, implement, and maintain Microsoft SQL Server relational and warehouse databases for custom and vendor solutions.
Work in an agile environment to design, develop, implement, and maintain Microsoft SQL Server relational and warehouse databases for custom and vendor solutions.
ESSENTIAL RESPONSIBILITIES:
·Creates, maintains, and monitors backups, maintenance plans, and indexes to ensure optimal performance and high availability of the database.
·Creates, publishes, and maintains data dictionaries and ETL packages for environments supported. Administer security across database servers and instances.
·Monitor database server utilization including CPU, memory, and storage.
·Create, maintain, and monitor backup schedules, maintenance plans, and indexes.
·Adheres to project plans and deadlines and works with manager to identify and address any problem areas that arise.
·Assists in the development of project timelines and alerts manager of any issues impacting deliverables.
·Adheres to existing disciplines in place for software/application change control processes to meet both regulatory and business requirements.
·Thoroughly documents all database environments, applications and delivered reports.
·Utilizes SDLC (Software Development Life Cycle) practices and adheres to established processes for the analysis, design, testing and rollout of new/modified computer applications.
·Provide superior customer service to all employees at multiple locations.
·Works on multiple projects simultaneously and has the ability to multi-task and control project deliverables and expectations.
·Provides input on data management tools, reporting tools, software languages and best practices utilized in the department to ensure deliverables are highly efficient and meet project requirements.
·Assist in the development and maintenance of IT Policies, Standards and Procedures.
EDUCATION/WORK EXPERIENCE:
·4-year degree in Computer Science or equivalent preferred
·Minimum of 5 years' experience administering and managing a Microsoft SQL Server database environment
·Equivalent combination of education and experience
REQUIRED SKILLS:
·Strong customer service skills
·Excellent written and oral communication skills
·Database modeling tools, database design, high availability, log shipping, replication, and mirroring
·Microsoft SQL Server (SSIS, SSMS, SSRS)
·Qlik, Avamar, VisualCron and Red Gate SQL Tools
·SharePoint Administration
·Banking/Financial Institution regulatory requirements
WORK SCHEDULE: Full Time: Work Hours: Monday through Friday, 8:00 a.m. to 5:00 p.m.
About AVID Technical Resources:
AVID (Applications, Voice, Internet, Data) Technical Resources is a contract and permanent IT recruiting company. Headquartered in Boston, AVID specializes in placing information technology professionals with either an Infrastructure Support or Applications Development background.
Since our inception in 2003, AVID has grown to be among the leading IT recruiting firms in the area. This explosive growth has led to a number of awards and recognition. Inc. Magazine recently listed AVID on their exclusive Inc. 500/5000 Fastest Growing Privately-Held Companies in the US. AVID was named one of the Leading IT Staffing Agencies in the Northeast by Forbes Magazine and the Boston Business Journal ranked AVID Technical Resources the 7th Fastest Growing Privately-held Company in Massachusetts.
Contact one of our IT recruiters today: www.avidtr.com.