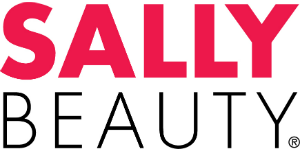 DC Operations Manager at Sally Beauty
Denton, TX
Overview
Sally Beauty Holdings (NYSE: SBH) is the world's largest wholesale and retail distributor of beauty supplies located in Denton Texas. A business built with a purpose to provide our customers with access to high-quality professional beauty products and exceptional customer service.
Responsible for most Operational and Financial aspects of the distribution center including budgeting and budget performance, work schedule planning, managing and coordinating the receipt, storage, sortation and distribution of beauty products, supplies, returns, transfers, special orders, show orders, deal breaks, and store fixtures. Ensures the accuracy, timeliness, cost effectiveness and DOT/FAA compliance of product movement for all customer and/or store orders. Ensures the integrity of all warehouse inventories with compliance to all ICC rules and policies. Assists Director of Distribution with employee relation concerns including payroll, recruiting, performance reviews, policy communication and enforcement, and conflict resolution. Provides a safe, healthy and secure work environment for employees by assisting the Director of Distribution in continually addressing all ergonomic or health issues.
"At Sally Beauty Holdings, we find beauty in diversity.  Our inclusivity and self-expression are what fuel our innovation and growth. You are welcome here, and you can thrive here. We find beauty in YOU. Join us."
Responsibilities
Provides a safe, healthy and secure work environment for employees by assisting the Director of Distribution in and enforcing company safety, ergonomic, egress, hazardous training/Right to know, Shipping of Dangerous Goods, loss prevention and other related programs; creating and enforcing site specific addendums to such policies; performing and monitoring proactive reviews of such programs; and communicating issues/infractions to upper management and taking appropriate action regarding offenses.
Assisting Director of Distribution with budget preparation and maintaining efficient cost control by operating within the operational budget set for the distribution center.
Maintain accurate, efficient and current receiving status including communicating related issues and concerns to upper management and merchandising.
Maintain accurate inventories by performing cycle counts and/or conduct an annual physical inventory, auditing inventory control related processes to control and minimize inventory shrink.
Maintain accurate, efficient and current shipping status.
Assists in developing and maintain training; educational programs and career advancement opportunities for employees.
Provide a positive workplace environment in order to maintain a union free environment.
Ensure good communications with customers, field and corporate office.
Work with Merchandising on vendor Purchase Order discrepancies.
Assist in Warehouse Management System development/upgrades.
Assist Transportation Manager to achieve lowest possible freight cost for a specified service level.
Perform all other duties as requested by management.
Qualifications
High school diploma
5 years of direct supervisory experience in a high volume distribution center
Experience performing in a goal setting environment
Proficiency with Excel, Word and PowerPoint programs
Practical experience with a Warehouse Management System including inquiry and report writing.
Excellent oral skills including oral presentations in front of warehouse groups
Written communication skills including financial and operational reports
Must be able to perform the basic lifting and system tasks for all warehouse functions and departments including receiving, put away, picking, packing, cycle counting, order checking and shipping.
We offer a competitive salary and outstanding benefits package that includes medical, dental, vision, life Insurance, paid vacation and sick days, paid holidays, tuition reimbursement and 401(k) with company match. In addition, associates of Sally Beauty may take advantage of our in house salon with complimentary services, an onsite Sally Beauty Store with 30% merchandise discount, an onsite CosmoProf store with a 20% merchandise discount and a gourmet cafe. 
Qualified applicants will receive consideration for employment without regard to their race, color, religion, national origin, sex, or disability.
#LI-SC1