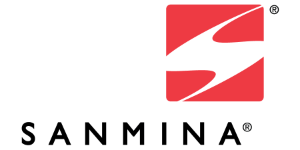 Deburr Operator- 2nd Shift - (49128) at Sanmina
Fremont, CA
Category (For Job Seekers)
Manufacturing/Operations
Location
H3931 - EMS-Fremont - Fremont, CA 94538 US (Primary)

Job Description
Sanmina Corporation (Nasdaq: SANM) is a leading integrated manufacturing solutions provider serving the fastest-growing segments of the global Electronics Manufacturing Services (EMS) market. Recognized as a technology leader, Sanmina Corporation provides end-to-end manufacturing solutions, delivering superior quality and support to Original Equipment Manufacturers (OEMs) primarily in the communications networks, defense and aerospace, industrial and semiconductor systems, medical, multimedia, computing and storage, automotive and clean technology sectors. Sanmina Corporation has facilities strategically located in key regions throughout the world.
The Sanmina Fremont facility is a full-service enclosure systems solution manufacturing plant.  Located in California's Silicon Valley, this facility produces low-to-mid volume New Product Introduction (NPI) runs to full-scale volume.  The Fremont facility offers everything from small piece parts to fully integrated and tested systems.  In addition, this location offers in-house painting capabilities and flexible logistics solutions in distribution, inventory management and hubbing, as well as repair services.
Job Purpose:
Operates equipment used to manufacture products. Weighs, measures and checks raw materials to ensure that batches manufactured contain proper ingredients in proper quantities. Maintains inventory records of raw materials used in batch manufacturing. Keeps accurate and up-to-date batch records and data sheets on batches in process.
Nature of Duties Responsibilities:
Scrapes or rubs parts with file, wire brush, or buffing cloth to remove excess metal and surface defects from metal and plastic parts by polishing, grinding, and cleaning.
Holds part against buffing or grinding wheel.•Deburrs or polishes parts.
Mounts part on revolving spindle or chuck and holds or moves tools such as file, abrasive stone, or cloth against work - piece to file, grind, polish, or buff surface.
Cleans interior surfaces of holes.
Changes tools on powered equipment.
Applies abrasive compound, wax, or other dressing to facilitate cleaning or polishing operation.
Selects type of finish specified per work instruction, to determine amount of metal to be removed.
Examines part for acceptability of finish.
Ability to operate a manual machine to finish parts.
Knows and follows all safety requirements; strives to maintain a safe work environment and reports potential hazards to lead or supervisor.
Assists in any and all areas assigned.
Effectively gives and receives feedback; willingly asks questions and seeks direction as needed.
Performs other duties as assigned.
Must be able to function within a team environment.
Maintain acceptable level of cleanliness in the work area
Education and Experience:
Requires a minimum of 1 -2 years of related experience
Basic language skills
High School diploma or GED equivalent
Basic math skills
Ability to read and analyze complex information
Ability to identify, define and make recommendations for quality control issues.  Ability to interpret technical data, in mathematical or diagram form.
High attention to detail
Must meet all training requirements as defined by department.
This is an ITAR facility and applicant must be a US Citizen or a lawful permanent resident. 
Sanmina is an Equal Opportunity Employer – M/F/Veteran/Disability/Sexual Orientation/Gender Identity.